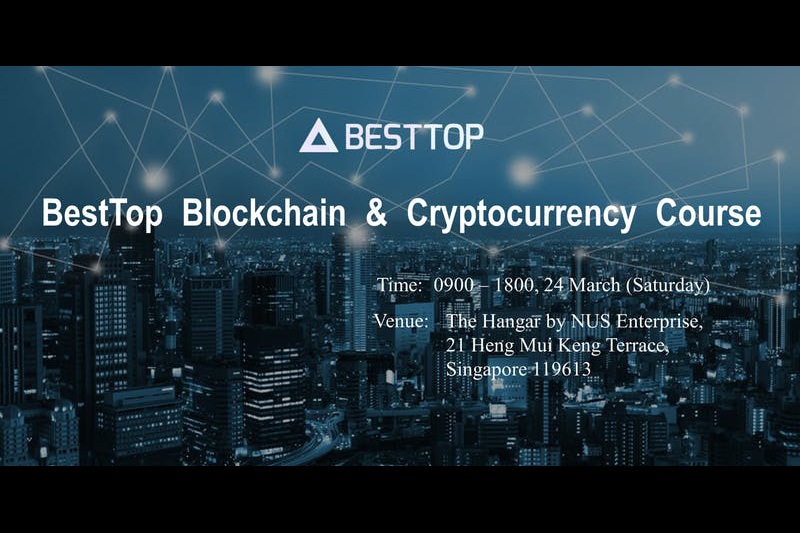 Date: Saturday, 24 March 2018
Venue: The Hangar by NUS Enterprise, 21 Heng Mui Keng Terrace, Singapore 119613
———————————————–
Speakers:
Alan Lee: Alan founded and worked in multiple web/technology startups where his core duties involved defining and designing products, and leading developers through entire product life-cycles. He currently consults for startups in Singapore and Bangkok, helping to build their technology and go to market.
Dr. Wang Xinxi: Dr. Wang Xinxi is the founder of Coinut.com and co-founded the Litecoin Foundation. He obtained his Ph.D. degree in computer science from National University of Singapore in 2015 with a focus on machine learning/recommender systems.
Dr. Dong Xinshu: Dr. Dong Xinshu is a scientist and practitioner in building secure systems, ranging from blockchains to web browsers and applications. He was a technical lead for several national cybersecurity projects. The outcome of his research has been published at top international conferences. More recently, he led the research and development of Anquan's proprietary scalable and secure blockchain, deployed for financial and ecommerce applications. He is currently leading the Zilliqa team for developing a new public blockchain Zilliqa for high-throughput applications.
Elon Huang: Founder & CEO of Rednova
Herbert Sim: Herbert Sim is Huobi Pro's Director of Global Operations. He used to be founder of award-winning Asia's High Fashion & Luxury Online Magazine – WardrobeTrendsFashion. Herbert is also an ex-contributor to Forbes and Huffington Post. He has a Master of Business Administration degree from University of Wolverhampton, UK, and a Bachelor of Arts in Mass Communications from Oklahoma City University, USA.
Veta Wu: Veta is a member of the leadership team at Huobi Group where she is also serving as the Regional Human Resources Director.Veta's department is responsible for strategic manpower planning, talent management, compensation, benefits, training and organisational design. She is also leading the acquisition of the rapidly growing talent pool at the Huobi Group's Global Operations Centre in Singapore.
Jack Chia: Jack is the business director of Houbi Global. He holds an Executive MBA from the University of Hull, UK (Distinction) and a BCom from UWA, Australia.He has 19 years of working experience, and could be described as a seasoned sales veteran with strong business acumen and strong entrepreneurial desires. Regional working experience in Malaysia, Indonesia, Thailand, Singapore, and Vietnam.
Alvin Teo: Alvin Teo is the CEO and Founder of Dios Asset Management. Alvin is an experienced fund manager and have been in various family offices. He also served at Fortress Asia Macro Hedge Fund(renamed as Graticule Asset Management Asia in Jan 2015) for 2 years. Before Graticule, Alvin spent 10 years at Government of Singapore Investment Corporation (GIC), Singapore's sovereign wealth fund. At GIC, he established the trading desk in 2010 to ensure best execution in FI and FX. During his early career at GIC, Alvin managed a team of analysts and was involved in the development of quantitative FI and FX models and trading tools.
———————————————–
For more information, head to eventbrite.