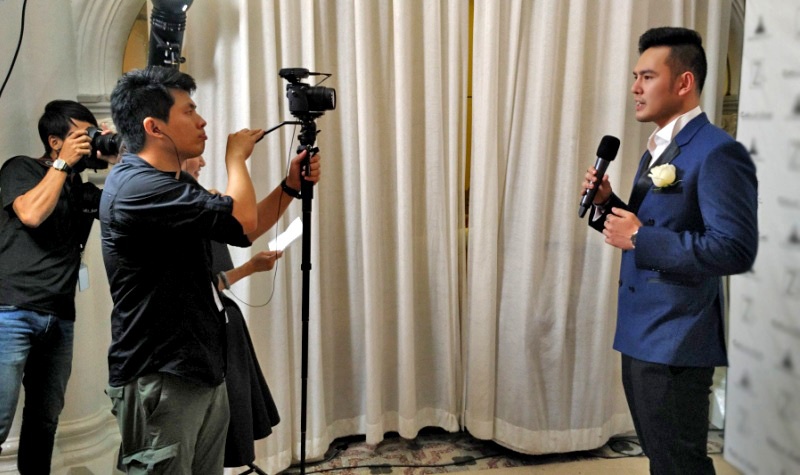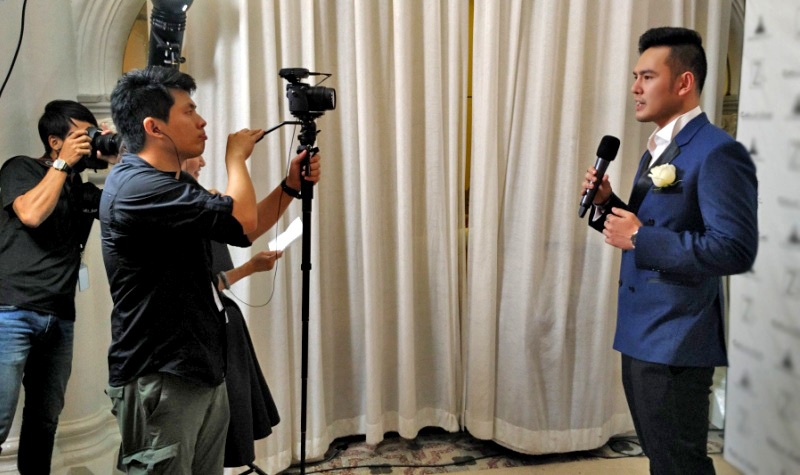 Herbert Rafael Sim (沈峻霆), grew up in Singapore. His philosophy is to "Follow your Heart, Chase your Dreams". He writes to help others see that no matter where you come from, you can still achieve your dreams. Since he was a little boy, Herbert dreamt of becoming a book author someday.
He started conceptualizing and writing his first book since he was fifteen years old in high school. And worked towards getting the education required to eventually become an author, to study a communications degree. Herbert also always sets aside time to pursue his interests in the creative arts such as music – piano and guitar, as well as producing on digital illustration visual arts – typically portraits of world leaders that inspires him.
Herbert served his National Service as required of all males in Singapore at the age of eighteen for two years in the Navy as an underwater medic. After the completion, he went onto pursue his Bachelor of Arts degree in Mass Communications, majoring in Journalism, from Oklahoma City University.
It was also during his university days in 2009 that he founded an online magazine, WardrobeTrendsFashion, and strives towards growing it into one of the world's largest repository of fashion labels' campaigns and lookbooks from across the globe.
The following year, in 2010, Herbert founded Crypto Chain University, the first of its kind, a non-profit research-only institute, focused on the public policy issues facing blockchain, cryptocurrency and decentralized computing technologies like Bitcoin and Ethereum; embracing the theory of decentralization, to provide a repository of knowledge and education for Crypto and Blockchain, free for all.
Herbert being a mass communication enthusiast, he dabbled with film production as well, and has been listed as Executive Producer on the Internet Movie Database (IMDb) for a number of films, as well as television shows.
Upon his Bachelor degree graduation, Herbert joined the Singapore work force taking on white-collar job in a newspaper firm, to working in a public relations agency, to marketing and communications role in different companies.
All throughout juggling a day-job, Herbert continued running the online magazine, which eventually won multiple prestigious international awards; as well as Crypto Chain University.
Simultaneously, Herbert always had a passion towards charitable causes mainly to help children break-free of the poverty bondage, to "Follow their Heart, Chase their Dreams". Thus, in 2014, he forged a collaboration with Christian relief and development umbrella organization – World Vision.
In 2016, Herbert was honored with the '30 Under 30′ Award by Oklahoma City University.
It was also in 2016 that Herbert was invited as a contributing writer for top news and opinion website Huffington Post, and subsequently for top global business publication Forbes in 2017.
From 2016 to 2017, Herbert also juggled pursing his Master of Business Administration (MBA) from University of Wolverhampton.
In Jan 2018, Herbert joined the world's Top 3 leading blockchain asset exchange (as of Jan 1) – Huobi Global, as the global operations director. By August 2018, Herbert was headhunted by another exchange, Cryptology, where he currently serves as Chief Marketing Officer.