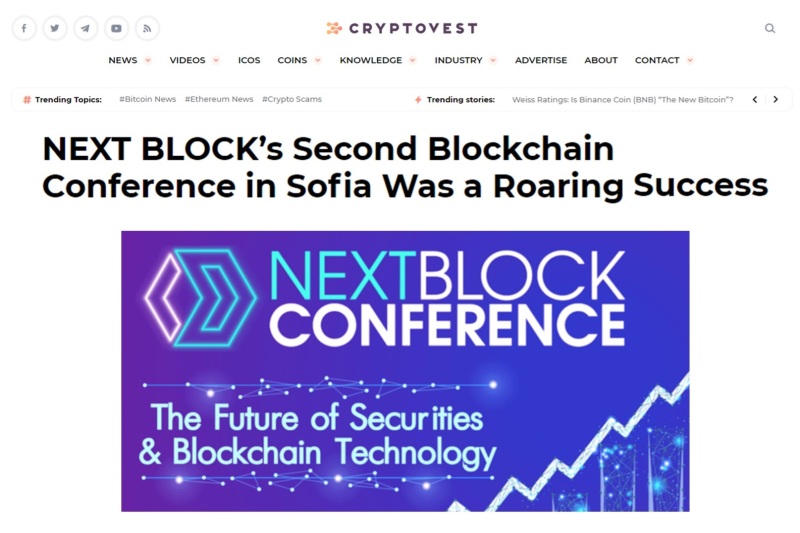 Yesterday, Herbert Sim was featured on CryptoVest, about his speech at NEXT BLOCK Conference in Sofia, Bulgaria; where he spoke about "Are Stablecoins Key to Crypto Adoption?"
An excerpt of his presentation:
"Legacy asset trading tools create a user experience that is rife with inefficiencies – single-asset wallets, significant capital lock-up, and generally cumbersome asset management processes. And when it comes to cryptocurrency, these problems are magnified in the current state of trading platforms", he stated.

"We seek to radically disrupt the traditional brokerage space through liquidity aggregation technology that allows simpler reconciliation with compliance tools, increased transactional throughput, and overall improvement in efficiency in end-to-end processes. We're incredibly excited to share what we have in store for the entire crypto community," he added.