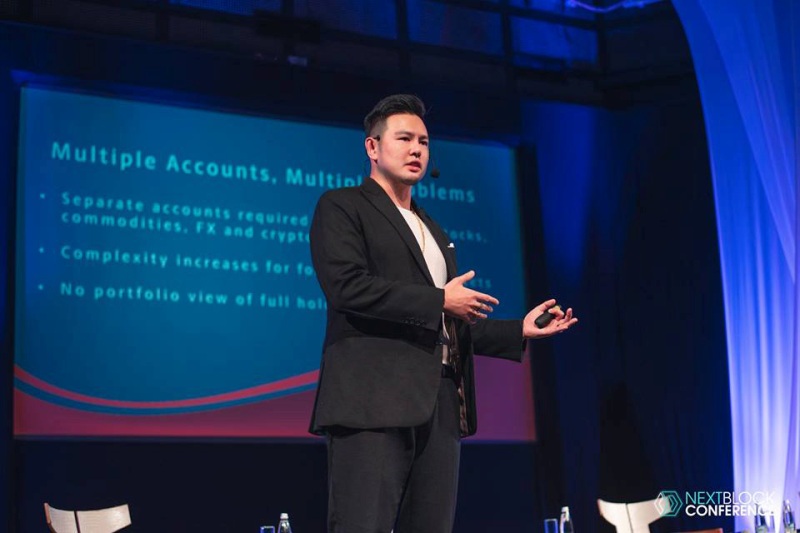 Last afternoon, Herbert R. Sim spoke at NextBlock Conference held in Sofia, Bulgaria, opening the conference session with his presentation entitled "The Future of Securities: Crypto Meets Trafitional Assets".
At the conference organized by Kryton Events, Herbert represented Broctagon FinTech Group, as Head of Business Development, and talked about the current state of Blockchain and Cryptocurrency industry in terms of technology and trends.
With regards to Security Token Offerings (STO), and about Stablecoins, and more importantly how at Broctagon FinTech Group, they have a product Go-Nexus.io that is bridging the gap to make crypto mainstream by offfering traditional financial traders the option of crypto CFD.
Followed after Herbert's presentation, Herbert also took part in the next panel discussion about "The Future of Securities and Blockchain Technology" entitled "Are Stablecoins Key to Crypto Adoption?", alongside fellow panelists – Oleksii Vinogradov, Founder CryptoAds Marketplace, Heartln Inc; Marco Calicchia, Founder and CEO of Mazee; Ramón Ferraz, CEO of 2gether; and Dr. Maximilian Kobernik, Vice-President at CoinStreet Partners.