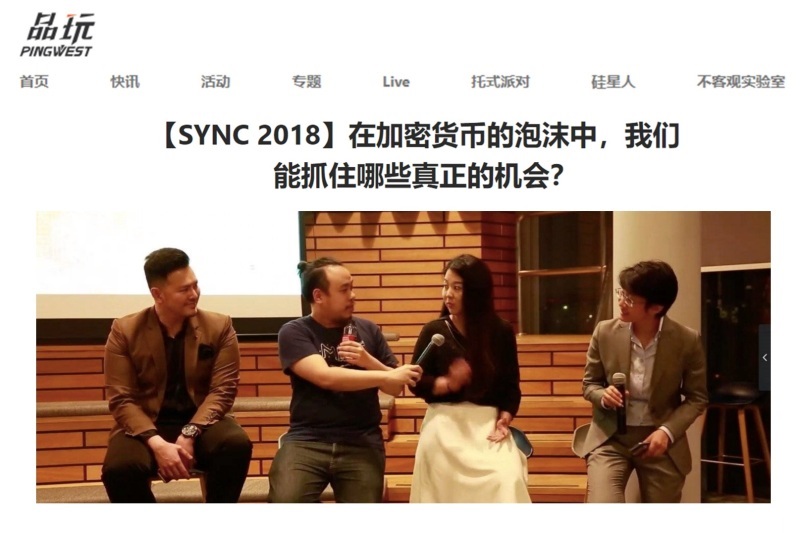 Herbert Sim spoke at SYNC 2018 Singapore: Blockchain & Cryptocurrencies Innovation on 9 March, Friday. The event was held at DBS Asia X (DAX), Sandcrawler Building, Fusionopolis, Singapore.
Other speakers include Ng Peng Khim, Head of Institutional Banking Group & Future Ready Technology Group Technology & Operations, DBS Bank; Sagar Sarbhai, Head of Regulatory Relations, APAC & Middle East, Ripple; Huang He, Founder of MDT, Talkbox and MailTime; and Sophie Guan, Foundation Member and Project Lead of Odyssey (OCN) and Head of Business Operations & Project Management at oBike Global.
The event was organized by PingWest, sponsored by DBS Private Bank, and partner – SMU FinTech.
It was featured on PingWest's official page on Weibo, on 9 March, and their official news website on 25 March, yesterday.