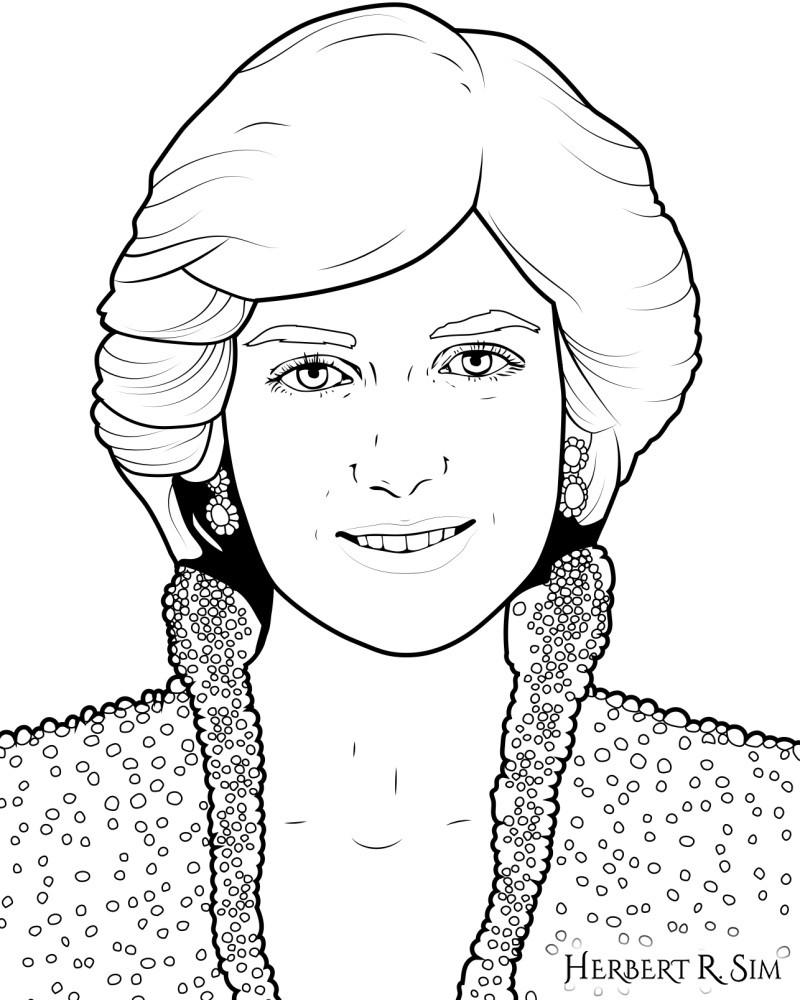 Referencing this portrait of Princess Diana and of her wearing this intricately designed gown, I digitally produced this digital illustration sketch.
———————————————————————
She taught me that there is more out in the world besides ourselves. There are elderly, sick, homeless, and many other people that need our help and support. She tried to help as many people as she could in the time she was with us. Princess Diana – The People's Princess was and still is an inspiration to all of us, particularly myself.
Born Diana Spencer on July 1st 1961 near Sandringham, Norfolk in England, Lady D was the daughter of Edward John Spencer, Viscount Althorp, and Frances Ruth Burke Roche, Viscountess Althorp. I'm constantly reminded of her in every single act of kindness I do. When I wonder if I've done enough, I often look back upon the life she led and say to myself 'Still not enough. There's so much more to do'.
"Carry out a random act of kindness, with no expectation of reward, safe in the knowledge that one day someone might do the same for you."
–Princess Diana (1 July 1961 – 31 August 1997)
Keenly aware that wherever she went, cameras would follow, the People's Princess used her stature to promote awareness and raise money for a wide range of charitable causes. I still remember she once said "If I'm going to have cameras pointed at me the whole time, I might as well use all this publicity for good."
From being and instrument in changing the public's perception of HIV/AIDS, to famously bringing attention to Angola's landmines, to working with organizations to help homeless youth, there's very little to what she has not done in a string of act of kindness.
It's inspiring to see how the good deeds of 1 lady were able to change the entire world's perception in many areas. She treated everyone equally. Someone may seem like an average Joe to us, but to her they were like royalty. If only we could all respect each other that much and treat everyone equally, blind to race, religion and creed, the world would be a much better place. There's a lot we can do to close the gap of racial division and culture tension. I hope someday, the difference would not even be something anyone has heard of.
In her short life, she rattled the emotionally reserved monarchy. She shook the hands of AIDS patients. She pursued — and was pursued by — the celebrity-obsessed media. She was one of the most famous people in the world, and the British public loved her. They still do.
You know you've lived right when you touched the people's hearts, which is exactly what she did. She is remembered today for being a good and compassionate person, a devoted mother and a strong woman.
I too have a desire that when I leave this world, I will be remembered fondly of how I've helped people change for the better. No small deed is wasted. But most importantly, I hope the act of kindness amongst us never stops.
To me, Lady D will always be remembered as a woman who was at once supremely regal and at the same time strikingly human. To the millions who followed her charitable work, don't stop doing what you're doing.
From her charitable endeavors to her unswayable dress sense, the late princess will forever be remembered for her undeniable influence. Goodbye Candle In The Wind. Your candle burned out long before your legend ever did.
———————————————————————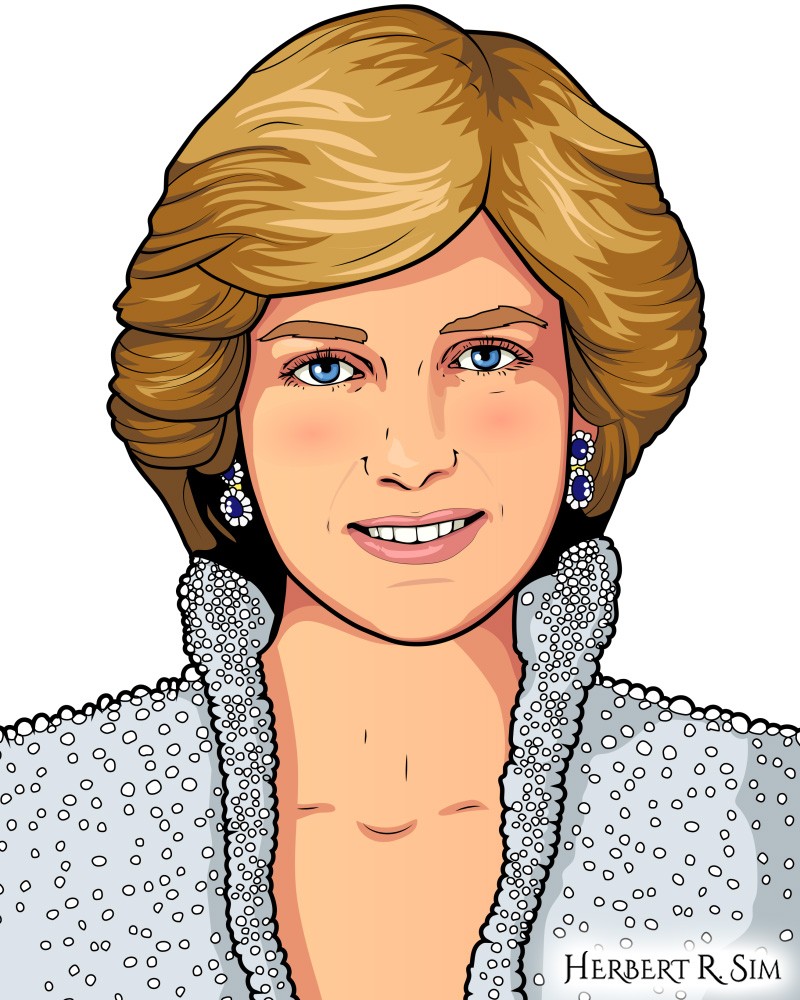 Above is my final digital illustration of Princess Diana.