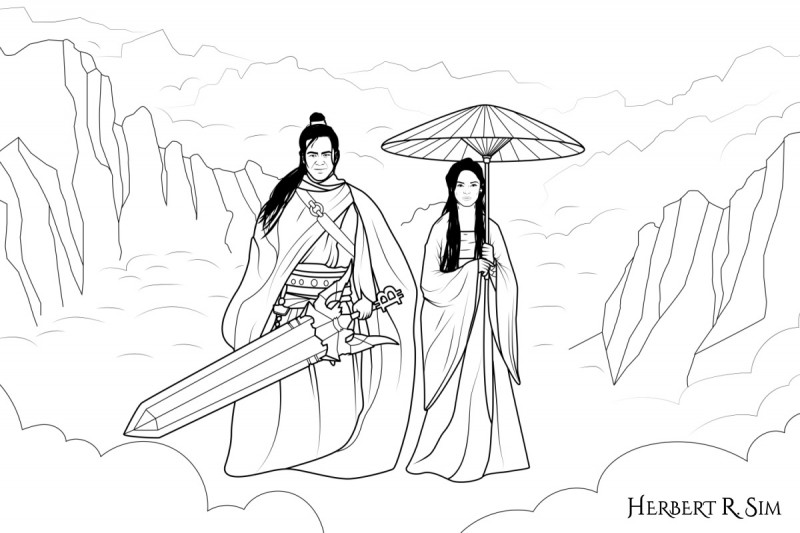 Sketching my illustration entitled "比特币侠" (Hanyu Pinyin: bǐ tè bì xiá), when translated from English to Mandarin Chinese means 'The Bitcoin Man"
————————————————–
If you're following my website, you would know that I launched the 'TheBitcoinMan.com earlier last month in June 2016; I have attempted to illustrate myself as "The Bitcoin Man" in Chinese 'Wuxia' style, referencing that of a renown wuxia novel by Jin Yong (金庸) entitled 'The Return of the Condor Heroes' (神雕侠侣). I grew up watching all of Jin Yong novels' made into TV series, and the many remake versions too as well; and even read the books as well as the comics versions too.
A complete re-branding image of what people would think of Satoshi Nakamoto (中本聪) and Bitcoin (比特币) itself, in Chinese medieval fantasy style.
The main characters of the novel are Yang Guo (杨过) and Xiao Long Nu (小龙女), of which I illustrated here, featuring a.k.a. myself, as the Bitcoin Man in Chinese wuxia style, 比特币侠 (Hanyu Pinyin: bǐ tè bì xiá), and the female character resembling Kristen Kreuk. Why her? She's was my teenage crush, 'fell for the girl that's on TV', first time seeing her on TV series Smallville back in 2001.
If you look closely, I am holding onto a legendary Blade of Bitcoin, the slayer of shitcoins.
"Shitcoins decimate with the blade, will change into Bitcoins in equivalent value."
That's the dream isn't it, the Blade of Money. The Blade of Bitcoin was first conceptualized in July 2011.
The Bitcoin Man is holding onto the "Satoshi Nakamoto's Bitcoin Daisho reforged into 'Blade of Bitcoin'.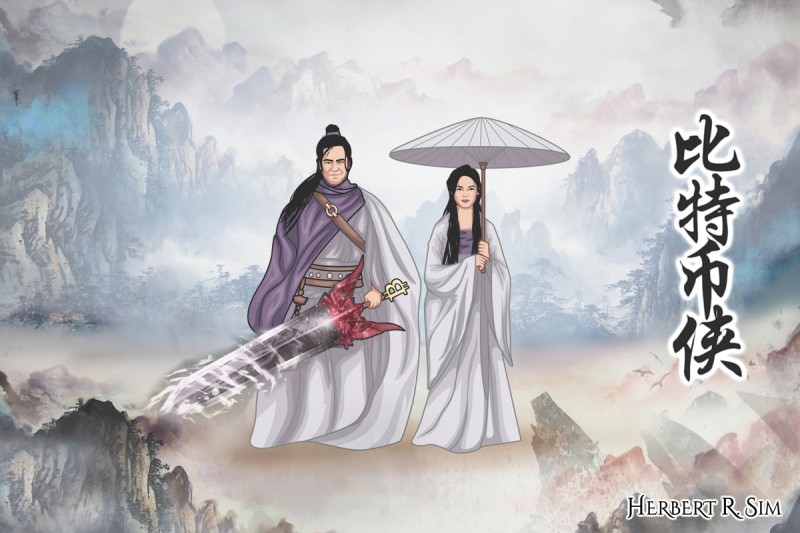 ——————————————————-
Behind The Scenes (Work In Progress)