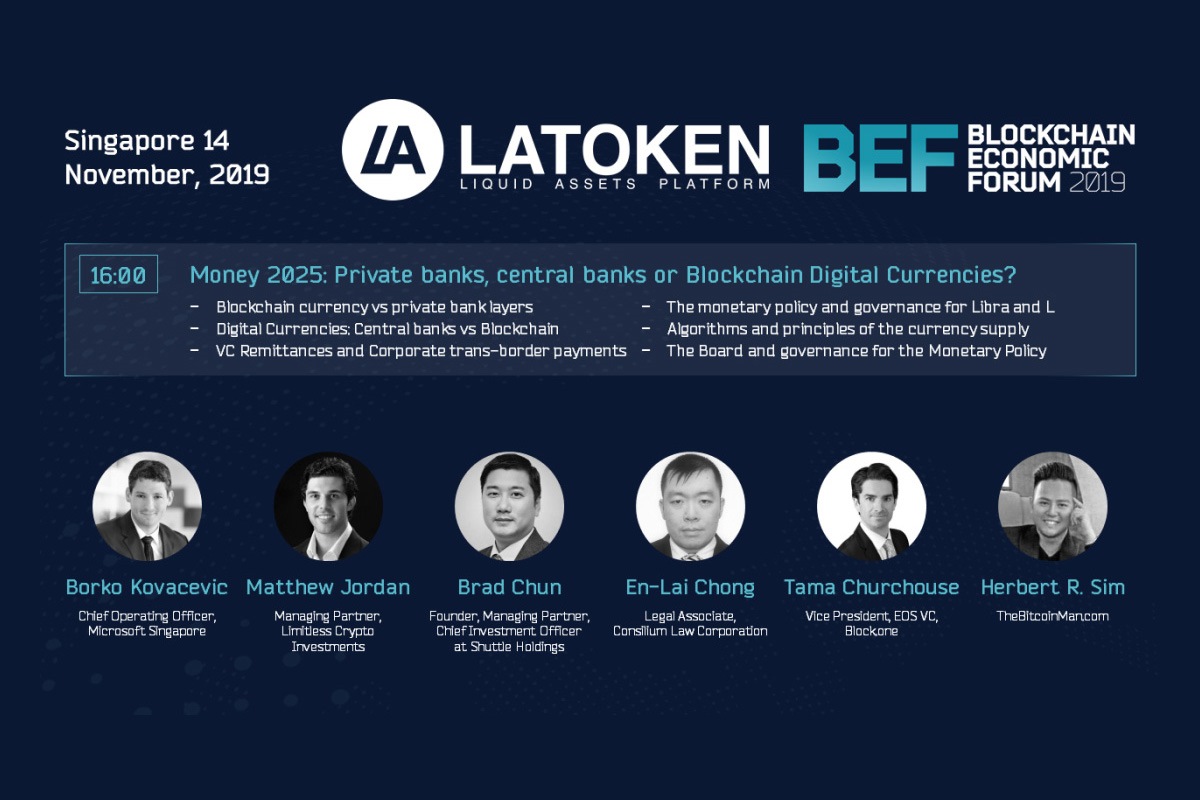 Herbert Sim will be speaking at VII Blockchain Economic Forum 2019, on November 14, 2019 at 14:30 – 20:00, in Singapore.
The 7th Blockchain Economic Forum gathers VC funds, private investors, capital markets firms, and entrepreneurs to discuss the potential structural change in capital markets and payments systems.
Most of the participants are invited personally from selected capital markets and technology firms.
The panel session where Herbert is speaking is entitled: "Money 2025: Private banks, Central Banks, or Blockchain Digital Currencies?".
Topics to be covered in the panel include:
Blockchain currency vs Private bank layers
Digital Currencies, Central Banks Vs Blockchain
VC Reminittance and Corporate trans-border payments
The monetary policy and governance for Libra
Algorithms and principles of the currency supply
The Board and Governance for the Monetary Policy
Panellist include:
Borko Kovacevic, Chief Operating Officer, Microsoft Singapore
Matthew Jordan, Managing Partner, Limitless Crypto Investments
Brad Chun, Founder, Managing Partner, Chief Investment Officer at Shuttle Holdings
En-Lai Chong, Legal Associate, Consilium Law Corportion
Tama Churchouse, Vice President, EOS VC, Blockone
Herbert R. Sim, TheBitcoinMan.com, founder of Crypto Chain University.