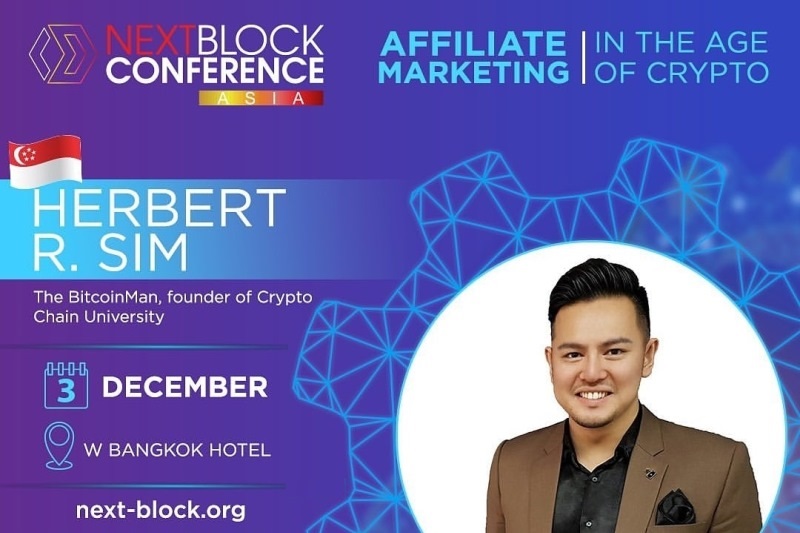 Herbert Sim will be speaking at Next Block Asia 2.0 "Affiliate Marketing in the Age of Crypto" on Tuesday, 3 December 2019, at W Bangkok, Thailand.
The conference will be bringing together experts from CRYPTO and AFFILIATE spaces to captivate mastermind-level content, discuss synergies and future outlook for 2020, and to be exposed to an exhibition zone overflowing with opportunities to push your career forward.
The conference will be a one-day event preceding the AW Conference, that will focus on Affiliate Marketing, Gaming and CFDs in the era of Crypto, and will include engaging discussions leading up to the mega event.