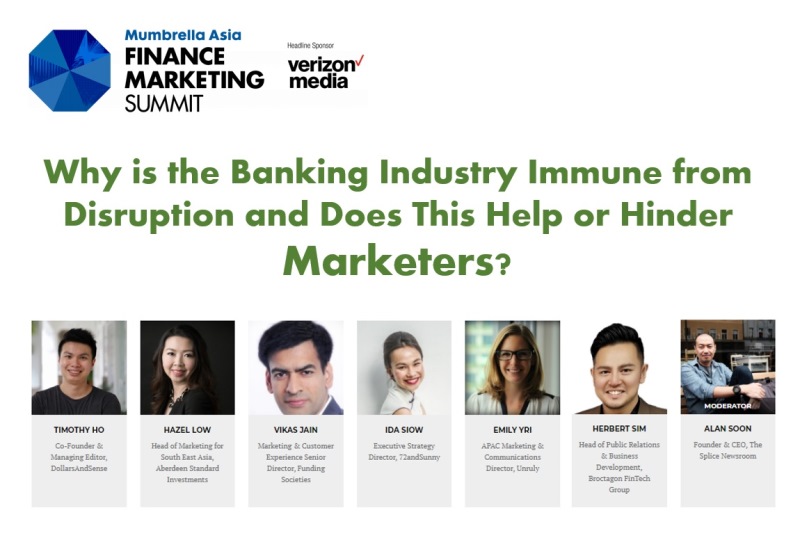 Herbert Sim will be speaking at 'Mumbrella Asia Finance Marketing Summit 2019', happening on 29 August 2019.
The panel session is entitled "Why is the Banking Industry Immune from Disruption and Does This Help or Hinder Marketers?"
Back in 2014, famous Silicon Valley venture capitalist Marc Andreessen said: "I am dying to fund a disruptive bank." He was frustrated at the segment's lack of agility.
Since then, not a great deal has changed and we are still waiting for the Uber of finance to emerge. This panel will explore the lack of innovation in this space and whether such rigidity and regulation helps or hinders finance marketers.
Joining the panel discussion will be Timothy Ho, the founder of personal finance website DollarsAndSense plus from the agency side there will be 72andSunny executive strategy director Ida Siow.
Also onboard is Vikas Jain, the senior marketing and customer experience director of peer-to-peer lending platform Funding Societies and then from the client side Aberdeen Standard Investments head of marketing for South East Asia, Hazel Low. On top of that, Unruly APAC marketing and communications director Emily Yri will join the debate, as will Broctagon FinTech Group head of public relations and business development Herbert Sim – also the founder of the Crypto Chain University and previously the chief marketing officer at Cryptology.com.
Moderating this session will be Splice Media founder and CEO Alan Soon. He has previously worked for the likes of Bloomberg, CNBC, Yahoo and Channel News Asia.
Book your tickets here: https://www.mumbrella.asia/finance