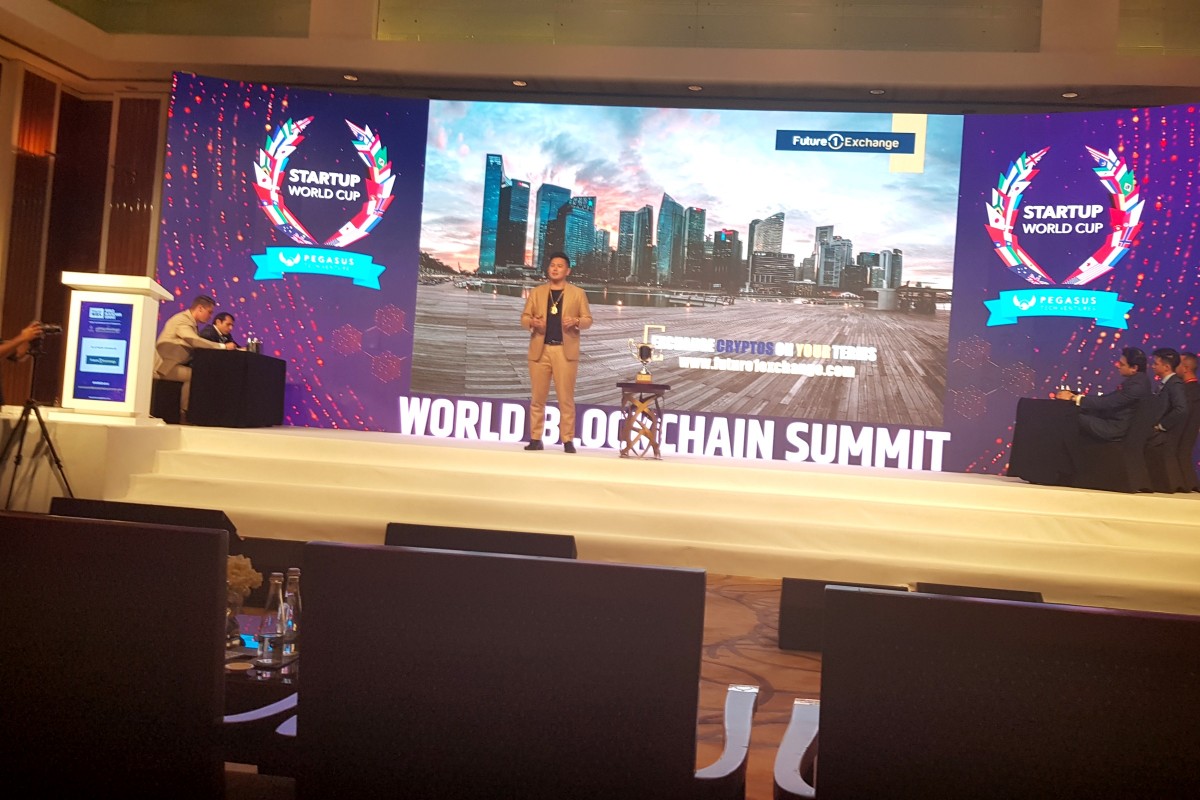 Herbert Sim speaking in-between judges for the Startup Challenge, presenting Future1Exchange – Estonian Licensed Cryptocurrency Exchange
Yesterday, Herbert Sim spoke at World Blockchain Summit 2019 in Dubai, on behalf of Future1Exchange as an investor and advisor.
The conference saw chief guests such as Mohamed Al Banna, CEO & Managing Direcotr of LEAD Ventures – The office of Sheikh Sultan Bin Abdullah Bin Sultan Al Qasimi; and Shri Suresh Prabhu, India's Sherpa to G7 and G20, Former Union Minister for Commerce and Industry, Government of India.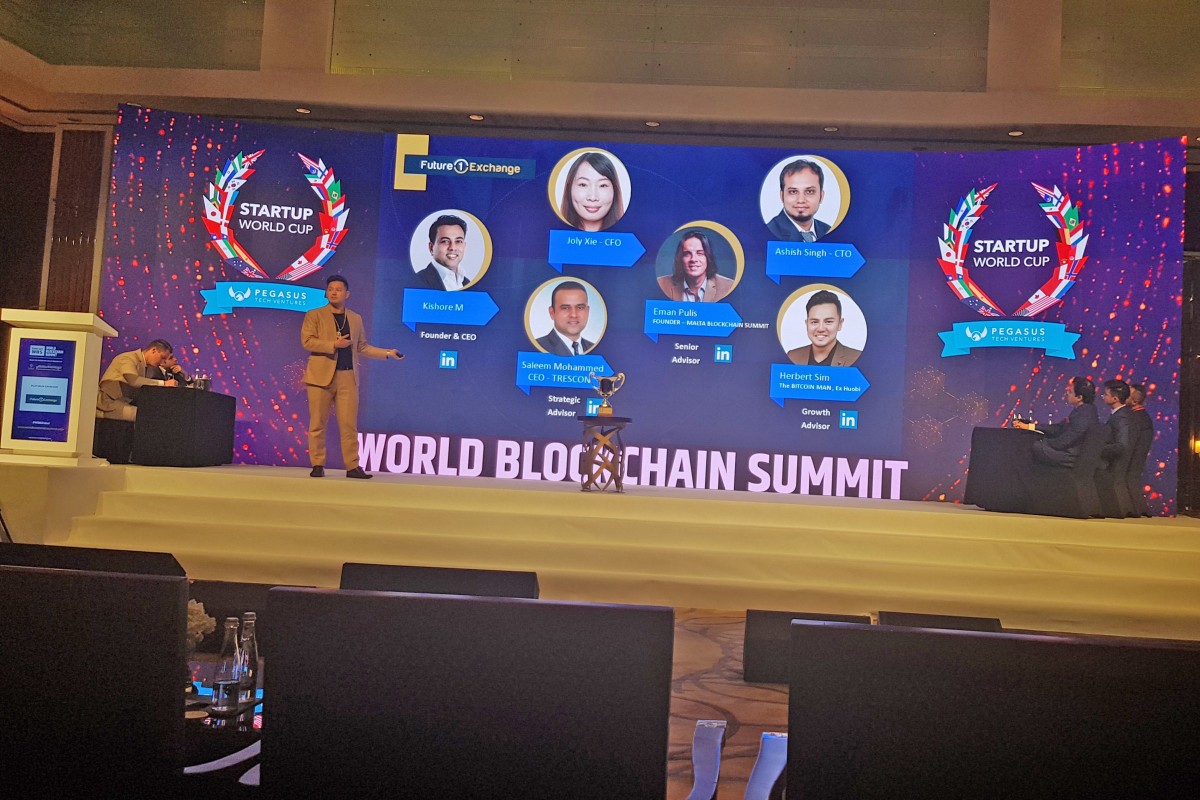 Herbert Sim introducing Future1Exchange's team and advisor – Kishore M, CEO; Advisors – Eman Pulis CEO of Malta Blockchain Summit; and Saleem Mohammed, CEO of TRESCON.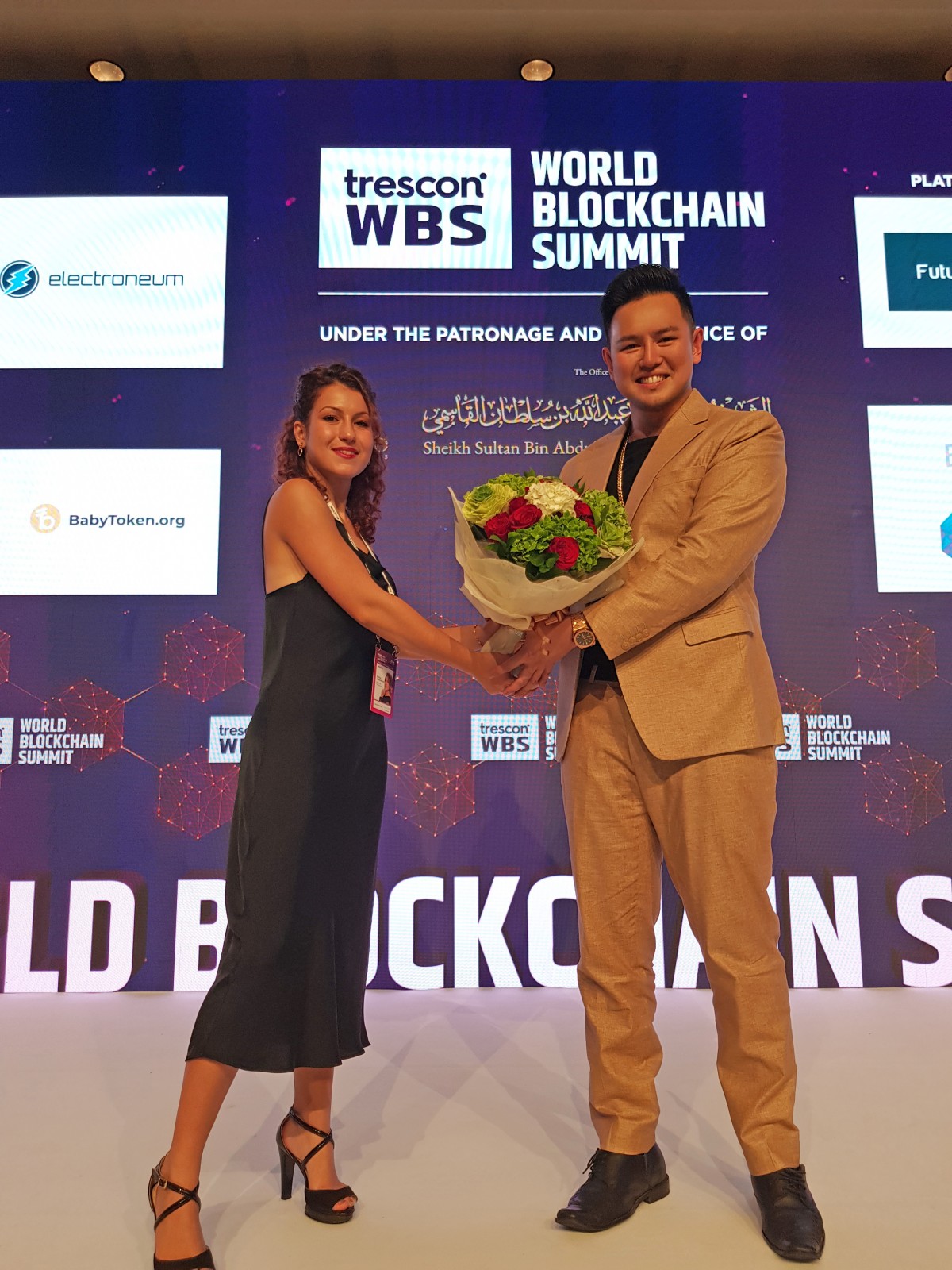 Herbert Sim alongside with Eloisa Marchesoni