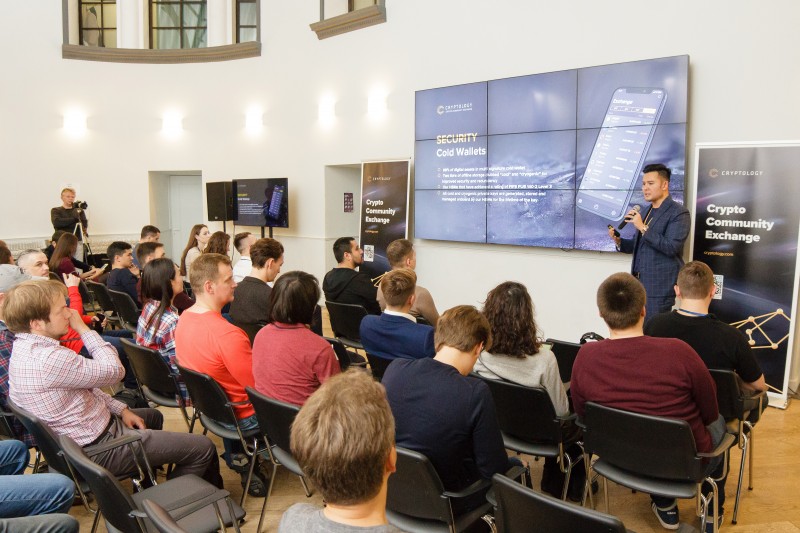 Whether it's crypto industry players, regulatory bodies and governments or the media, the talk of the town is around how to handle bad actors in the space. This, together with enterprising, discerning mindsets and a breakdown of the industry's bubbling activity were high on the agenda of Cryptology's inaugural Blockchain conference in Moscow entitled "Moscow Blockchain Night", Russia held yesterday evening, on 24 October 2018.
The event started with a sharing on Cryptology's trading platform followed by insights on Cryptology's Q3 Market Research Report by Herbert Sim, Chief Commercial Officer at Cryptology.
Other invited speakers include, Alina Belkovskaya, Senior Managing Director at Bitnewstoday.com; Elina Burykina, Senior Consultant, International Tax group from Deloitte CIS; Daria Mironova, Head of Partnerships and Franchising at Priority Token; Klim Geran – NEM South Pacific, Head NEM Blockchain in Russia; Alina Davletshina, Senior Consultant at Deloitte Legal; Kamilia Arslanova, CEO of Arbidex; and Sergey Baloyan, CMO and Head of IR at Bubbletone Blockchain.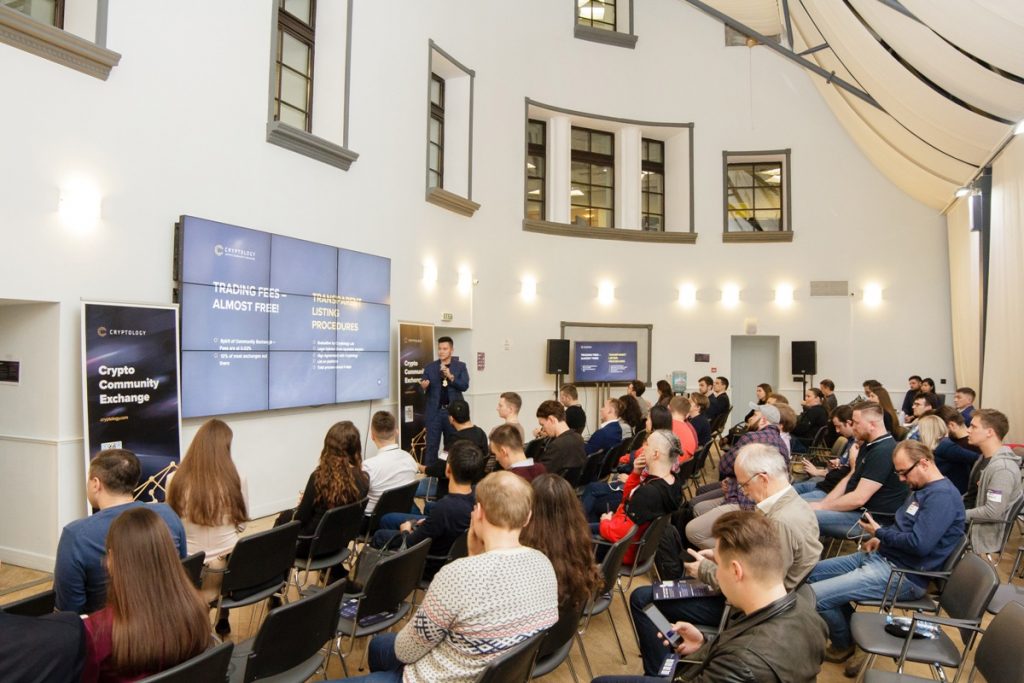 —————————————————
Behind The Scenes (Party Photos)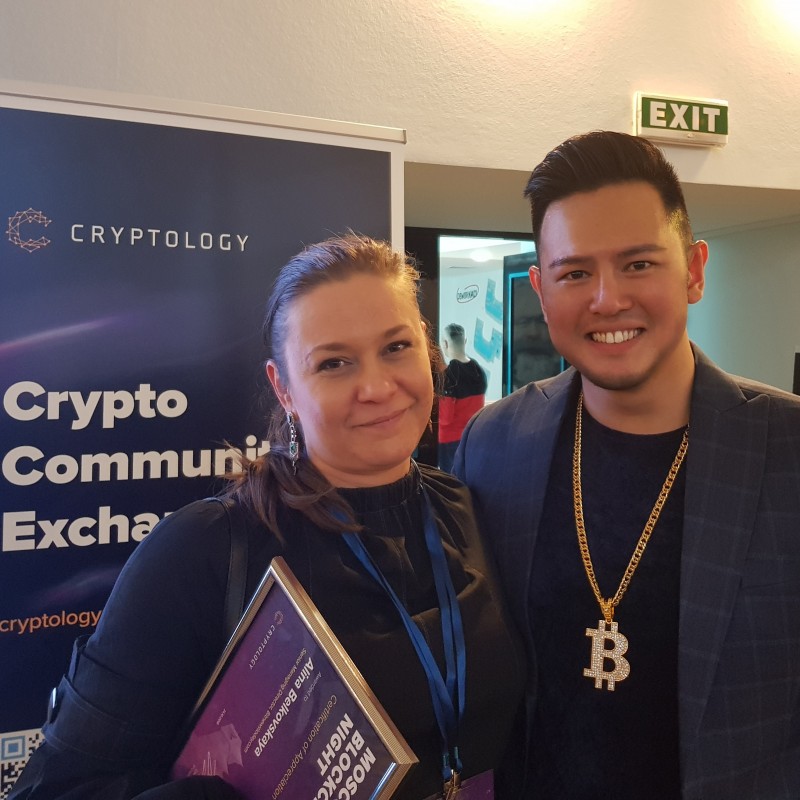 Alina Belkovskaya, Senior Managing Director at Bitnewstoday.com; with Herbert Sim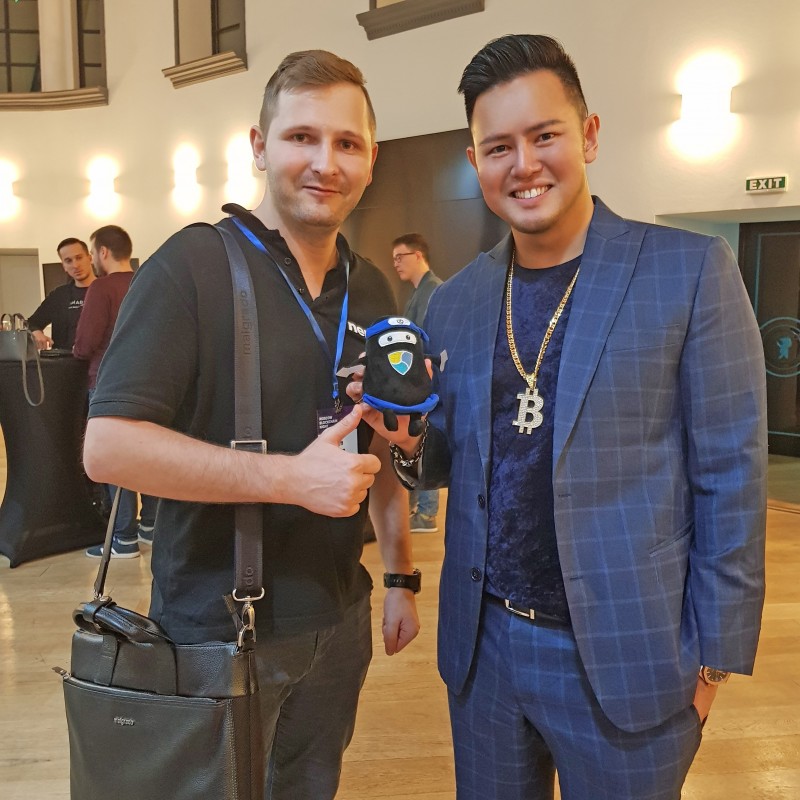 Klim Geran – NEM South Pacific, Head NEM Blockchain in Russia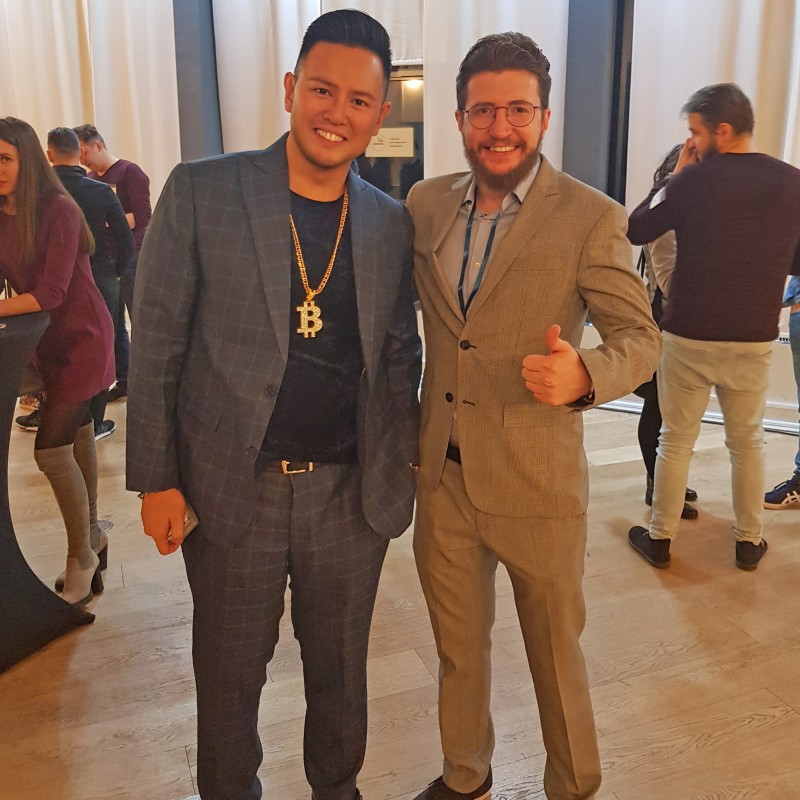 Sergey Baloyan, CMO and Head of IR at Bubbletone Blockchain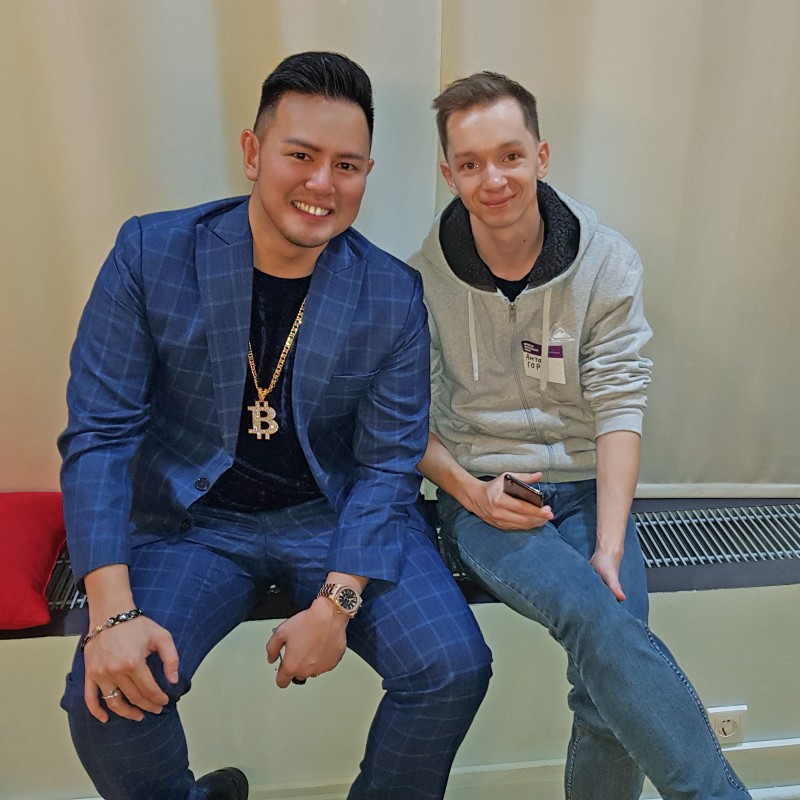 Anton Gora, COO of Unlimint Ventures
Artur Boytsov, CMO, Priority Token; Daria Mironova, Head of Partnerships & Franchising, Priority Token; Herbert Sim