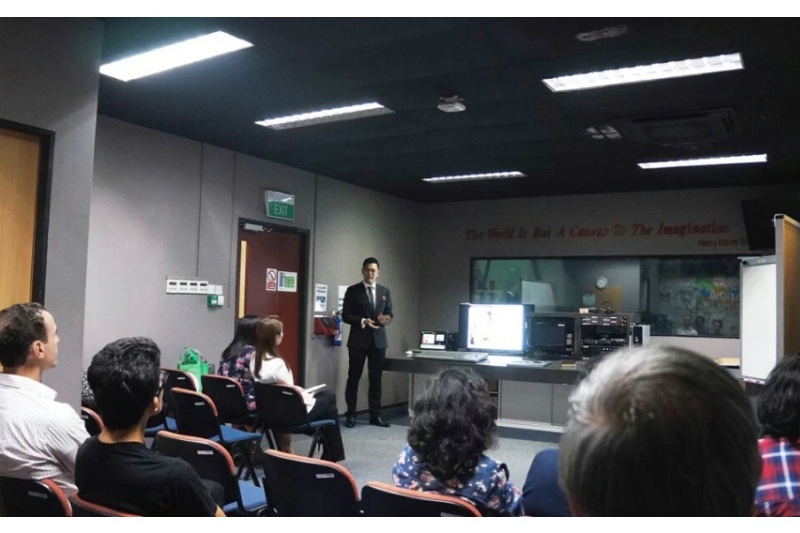 Herbert spoke earlier this week at the MDIS School of Media & Communications Preview Session 2015 on 9 December, Wednesday.
Earlier last month, WardrobeTrendsFashion – Asia's high fashion and luxury online portal, bagged two awards at the 2015 Asian Media Awards by WAN-IFRA, World Association of Newspapers and News Publishers. The portal won Best Lifestyle Website (GOLD), and Best Lifestyle Mobile Service (BRONZE).
Founder of WardrobeTrendsFashion, Herbert Sim, is an alumnus of Oklahoma City University (OCU), where he graduated with Bachelor of Arts (in Liberal Studies with concentration in Mass Communications). The OCU mass communications degree programme is fully taught by OCU faculty in collaboration with Management Development Institute of Singapore (MDIS).
"I've known since a young age that writing is what I wanted to do," said Herbert, "However, I was still undecided about what type of writing I wanted to do then. The MDIS mass communications programme which covers all aspects of media, allowed me to have an exposure to all aspects of media, before deciding on a particular one as a career."
The choices of specialisation that students can choose from in the MDIS mass communications programme range from advertising, to journalism, to broadcasting, and public relations. Herbert landed his first job the same month he graduated, in a newspaper firm in the travel trade industry, before moving into a PR agency where he honed his craft in public relations.
Throughout his career, Herbert juggled between his full-time job, while pursuing his start-up online portal, which he founded during his freshman year in the mass communications programme.
"The programme, trained me in many aspects of mass communications, which also gave me the knowledge to embark on my start-up online portal, and also to pursue my passion for film producing." Herbert continued, "It was during my residency in the US, which opened up doors to working on some independent film projects, where I am listed on IMDb as an executive producer."
Herbert advised that prospective students should carefully consider their options of 'active learning', where students can truly pick up something of value. "Active learning is where you participate in other activities (e.g. campus radio and TV station), projects, and internships relevant to your course to make full use of your time here." Herbert shared, "This not only builds up your resume, but it gives you opportunities and connections within the industry that you intend to pursue your career in."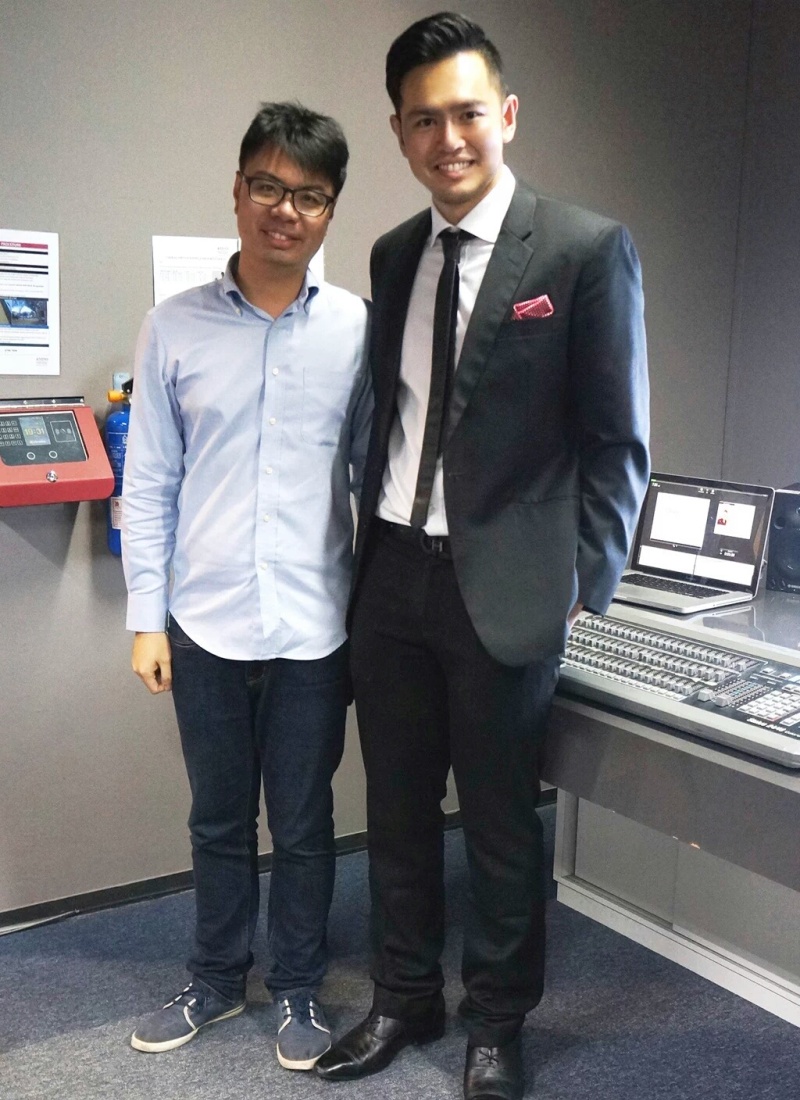 Herbert R. Sim with Matthew Chua at the MDIS School of Media & Communications Preview Session 2015