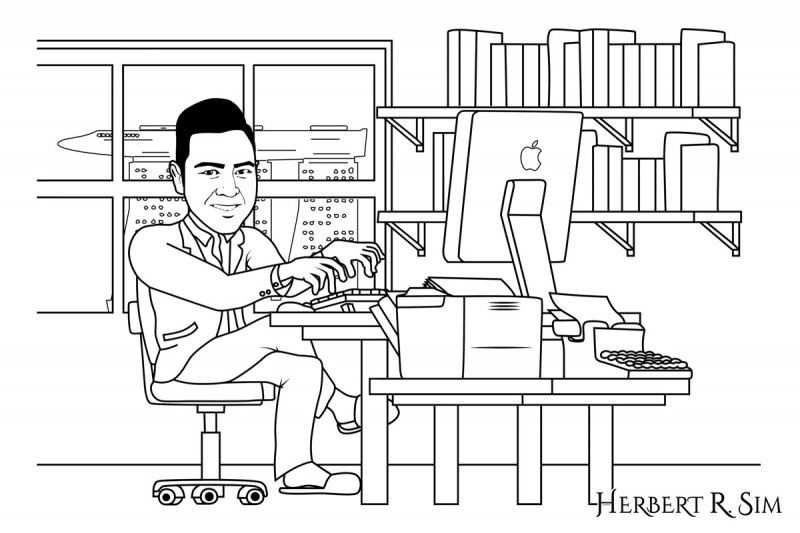 "Keep short and interesting, without leaving anything important out"
That was exactly what my strategist told me when I asked what should I answer when people ask me 'how do you do it?'
I've noticed that I've been asked that 5 worded question a lot lately. 'How do you do it?'
String of words just come flooding into my head, it's amazing how I don't fumble with my words when I open my mouth to speak. You know how it is, when there's a million alphabets flying at jet speed in your head but your mouth only allows word per word to form sentences. Not quite the justice I would seek, but that's how science works right?
I shall attempt to, from the beginning. Keeping it short and interesting, without leaving anything important out.
Once upon a time, there was a young boy who loved to read. He read so much that he soon wanted to write. This boy then grew up to be a young man who did write, creating stories he loved. Stories that made him contented. He created stories to entertain himself and others around him. He dwelled in the land of his imagination more comfortably than in the real world.
Chapter after chapter he wrote, while struggling with what life expects of a teenager. Puppy love, crushes, exams, results, peer pressure, society's expectations, he had no choice but to put his dream on a backseat and went on to graduate high school.
Enrolled in a prestigious American university, he soon began writing again. Chapter after chapter until the book was completed. He then sought after those who would join him on his journey to bring his book to another level. Six times he had sought after an editor or agent, and six times he was told…
"Your story is too detailed." "You're too descriptive, readers will get bored." "The craft isn't there yet." "This doesn't meet our needs." "No."
That didn't break me. So while I was busy working on WardrobeTrendsFashion (WTF) which I started off in 2009, I was catching every available treasured second to work on my craft. Not once being blindsided that my writing style is in fact very in depth and captivating, I enhanced the story-line. Chapter by chapter.
How do I do it?
Not easy. But definitely not impossible either. There wasn't any time left after juggling everything on my plate. It took a toll on my personal life. No time for love, fronting WTF almost every minute of the day, churning out content for the site, pursuing my MBA from University of Wolverhampton and balancing a full-time job.
Unable to shake off my love for writing, I was quite satisfied with how my book was coming about. Combing through my manuscript until I finally reached the last page. I remember how completely exhausted I was that day. But I realized it was just the beginning of greater things to come.
What could possibly be next I asked myself? This was when I had reached another level in my journey. Creating the visuals for the book. The cover design, the layout format, the blurbs, the author biography, and the name of the book itself. Blessed to have picked up digital illustration skills along the way, I started working on it.
When did I ever sleep you ask? Well sleep took a backseat.
Now looking back on all that I have been through, how did I do it would be a rather more interesting question than how do I do it.
But with that being said, all that hard work and sleepless nights have led to this moment.
I still am working on the final touches of my tetralogy. A young adult series filled with fire and explosions. Sketching the visual arts as I go along, throwing in a few tributes every now and then. Balancing a full-time career. All done from a strategic location I call home, Singapore.
Next time you see me walking down the streets or bump into me at an event, don't be shy, say hi. I'm willing to bet that all of you reading this have pretty big dreams, I'll share mine if you're willing to share yours.