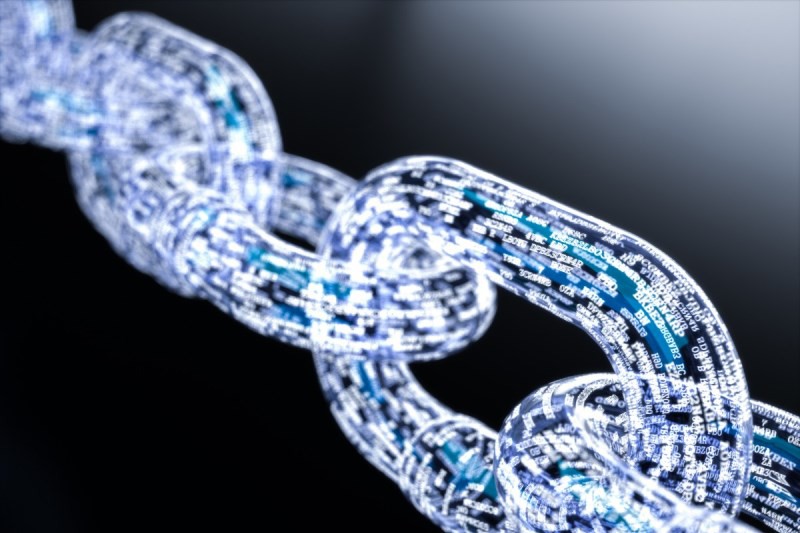 Blockchain, the underlying digital ledger technology of cryptocurrencies which entered the mainstream in 2017, looks poised to grow further in 2018. Blockchain technology promises to be a game-changer by driving innovations across key economic sectors including the lucrative luxury business. UBS estimates that the amount of economic value that blockchain creates could be as high as US$300 to $400 billion globally by 2027.
Blockchain offers game-changing possibilities to the luxury business in terms of supply chain transparency, anti-counterfeiting and customer engagement. It has the potential to both improve operations and become a branding and marketing tool.
Blockchain is essentially a distributed digital database that is shared and continuously reconciled. Unlike traditional databases, where a trusted party alone holds complete authority, every user in the blockchain system has a copy of the database and is required to approve the transactions. This structure reduces costs (no third party fees) and improves security and reliability as there is no central party at risk of cyberattack or malfunction.
(Photo: Tech Wire Asia)
Supply Chain Transparency
As exemplified by fashion advocacy movements such as Fashion Revolution, supply chain transparency and ethical best practices in the areas of environmental sustainability and fair trade are becoming more important to affluent consumers. Consumers want to know the true costs and provenance of their products. Global movement Fashion Revolution works to scrutinise industry practices and raise awareness of pressing fashion industry issues by facilitating collaboration across the entire value chain, from farmer to consumer.
Blockchain allows the storage of digital records of supply chain history in a decentralized, tamperproof and transparent manner. By harnessing Internet of Things (IoT) features such as giving each product a unique identity via a QR code or encrypted chip, blockchain and IoT technologies allow luxury brands to showcase the path of a product from raw material to consumer, with everything in between.
A Transparent Company is one such firm that leverages blockchain to help the fashion industry become less opaque. It led the formulation and execution of a collaboration between Danish fashion designer Martine Jarlgaard and blockchain collective Provenance to track the supply chain of UK-sourced alpaca fleece from farm to finished product.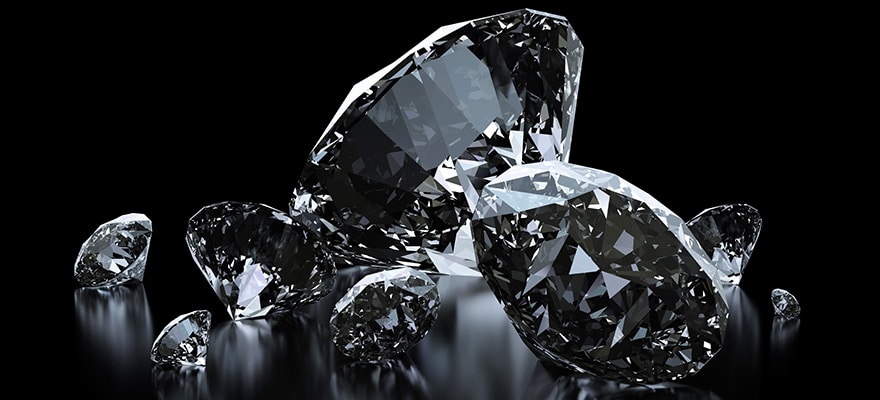 (Photo: Universal Coin Trade)
Anti-Counterfeiting and Provenance
Counterfeiting is a major problem for the luxury business. The global economic value of counterfeiting and piracy is projected to reach US$2.3 trillion by 2022. Blockchain could make a major dent to this figure. Its transaction ledger could well be the most secure tool available to verify authenticity, a major concern in the luxury sector. Nowhere is this a greater concern than in the diamond industry. Diamonds epitomise luxury, and, many believe, true love. Some, though, have a dark side — "blood diamonds" and counterfeits flooding the market are major problems.
Blockchain could ensure traceability for high-value goods such as diamonds. Everledger, a London-based company that provides global, digital registries for valuable assets, is making headlines. It has placed more than 1.6 million diamonds on a blockchain, recording attributes including the colour, carat and certificate number of a diamond to create a permanent digital thumbprint.
The technology enables diamond suppliers and intermediaries like customs officials to replace the paper certification process with a blockchain ledger that uses computer scanning tools to access a diamond's digital thumbprint and determine its provenance. Everledger intends to adapt its technology for retail and consumer use by 2018, meaning that a Tiffany & Co. shopper might soon be able to use a smartphone to determine a gem's provenance.
Customer Engagement
Luxury brands could leverage blockchain to better engage customers and enhance brand image by providing a clear chain of custody for other rarefied items such as artworks, fine wine or rare raw materials.
In the age of the holistic luxury experience, luxury is not just about trading or owning products, but consuming entire product lifecycles. The creation of an item like a collectors' edition timepiece or boutique wine, and its sale and resale are all part of one lifecycle. Blockchain will give owners and prospective consumers of luxury items everything they need to know about the provenance of an item – the story of its creation and ownership.
New York Fashion Week 2017 hosted the first blockchain-powered digital experience for the fashion industry. SohoMuse, a creative networking platform, partnered renowned fashion designer Malan Breton to livestream his fall 2017 show. The collaboration also included blockchain firm Tokenly, which enabled those streaming the show to purchase pieces from Breton's collection in real-time. Blockchain tokens were also launched as digital fashion memorabilia for the first time. Buyers of Malan Breton's collection received tokens that serve as digital memberships and offer exclusive perks such as early access to future sales and events.
With its myriad applications, blockchain technology may well be a game changer for the luxury business to break new ground and shape new trends, as it always has done.