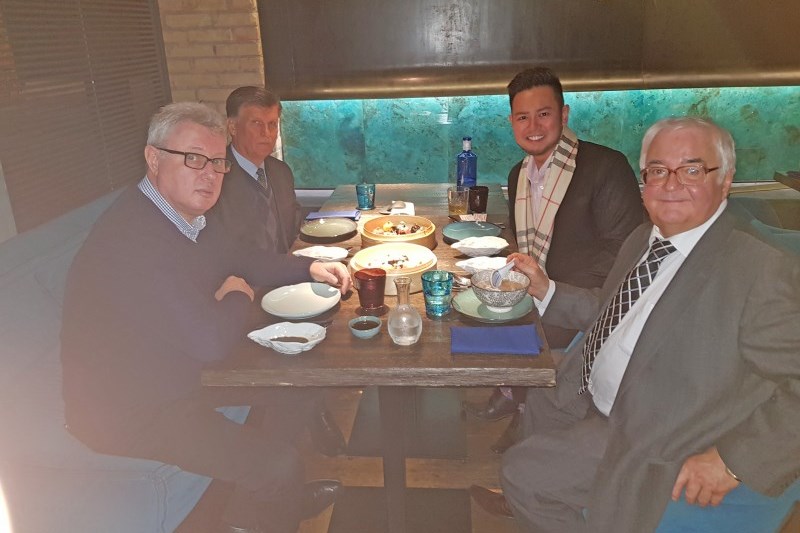 Herbert Sim, Chief Commercial Officer of Cryptology Exchange, and Founder of Crypto Chain University, held a meeting with the leaders of Igor Sikorsky Kyiv Polytechnic Institute, also known as, The National Technical University of Ukraine.
From left to right in the photo above, Mr. Igor Lytvynov, Deputy Vice-Rector on Science at National Technical University of Ukraine; Professor Yevgen Pysmennyy, Dean of the Heat Power Engineering Faculty; Herbert Sim; and Professor Sergey I. Sidorenko, Vice-Rector, and Corresponding Member of The National Academy of Science of Ukraine.
During the meeting, opportunities for collaboration and partnerships were discussed with regards to the possibilities of the adoption of blockchain technologies into the university's curriculum, to educate and equip students with the knowledge of this disruptive technology, that will be indefinitely be mass-adopted across industries.
The day of the meeting was commemorative of Bitcoin and Blockchain technology's birthday. Exactly ten years ago, the pseudonymous creator behind bitcoin, Satoshi Nakamoto, released the currency's whitepaper, Bitcoin: A Peer-to-Peer Electronic Cash System.