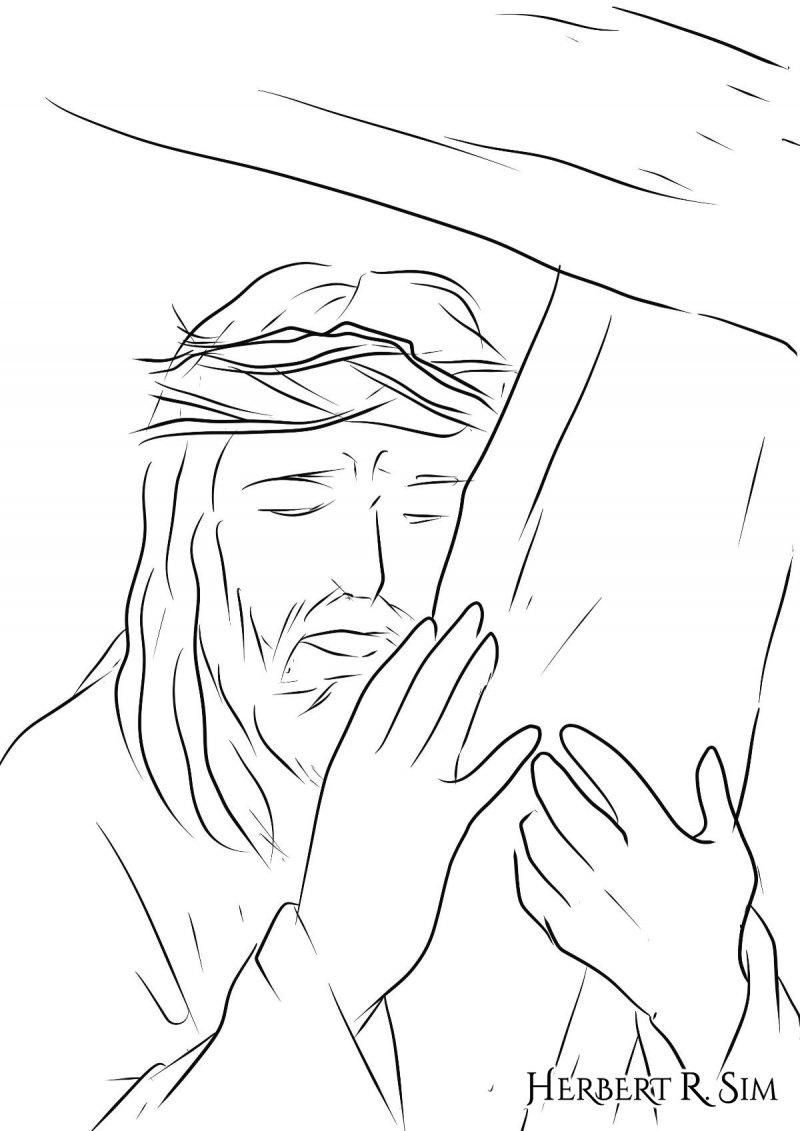 Above is my inital sketch of Jesus Christ carrying the cross.
In my latest illustration, I depict the MOST important person in the Bible, Jesus Christ, the son of God.
Among the many moments, in the life of Jesus, I chose to illustrate Jesus Christ Carrying the Cross, on his way to his crucifixion, an episode which is included in all four Gospels. More importantly, this episode showcased Jesus' obedience to the Authority of God.
Christ's Complete Obedience Climaxed in His Death
Going to the cross showed obedience. "And being found in appearance as a man, He humbled Himself by becoming obedient to the point of death, even death on a cross" (Philippians 2:8).
Christ's Obedience Brings Eternal Benefits
His prayer to the Father and the Father's response clearly show that Christ's own death was the only way to save lost men and women. He said, "Father, if thou art willing, remove this cup from me; yet not my will, but thine be done" (Luke 22:42).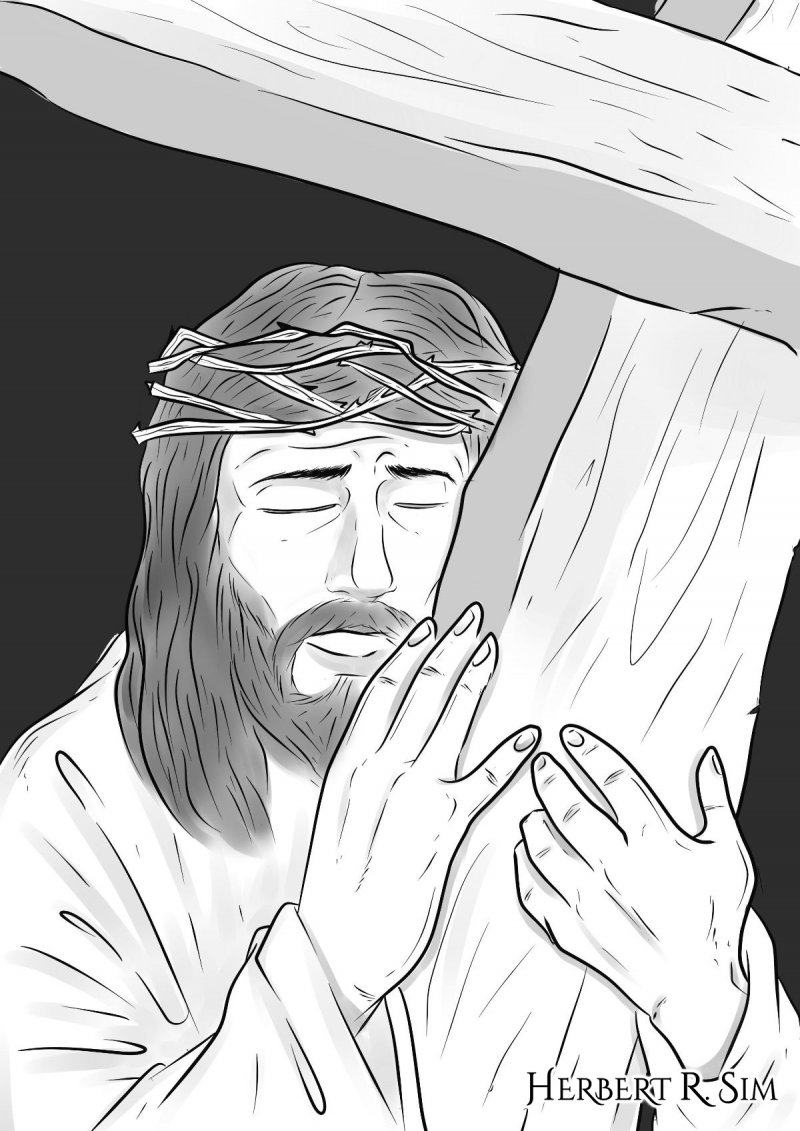 Here you can see further detailing of the sketch.
Here is the final sketch. It now show cases the most important details – the crown with "sharp thorns" on his head, his hands stripped, blood dripping down his face, his shirt ripped, with blood stains on it too.