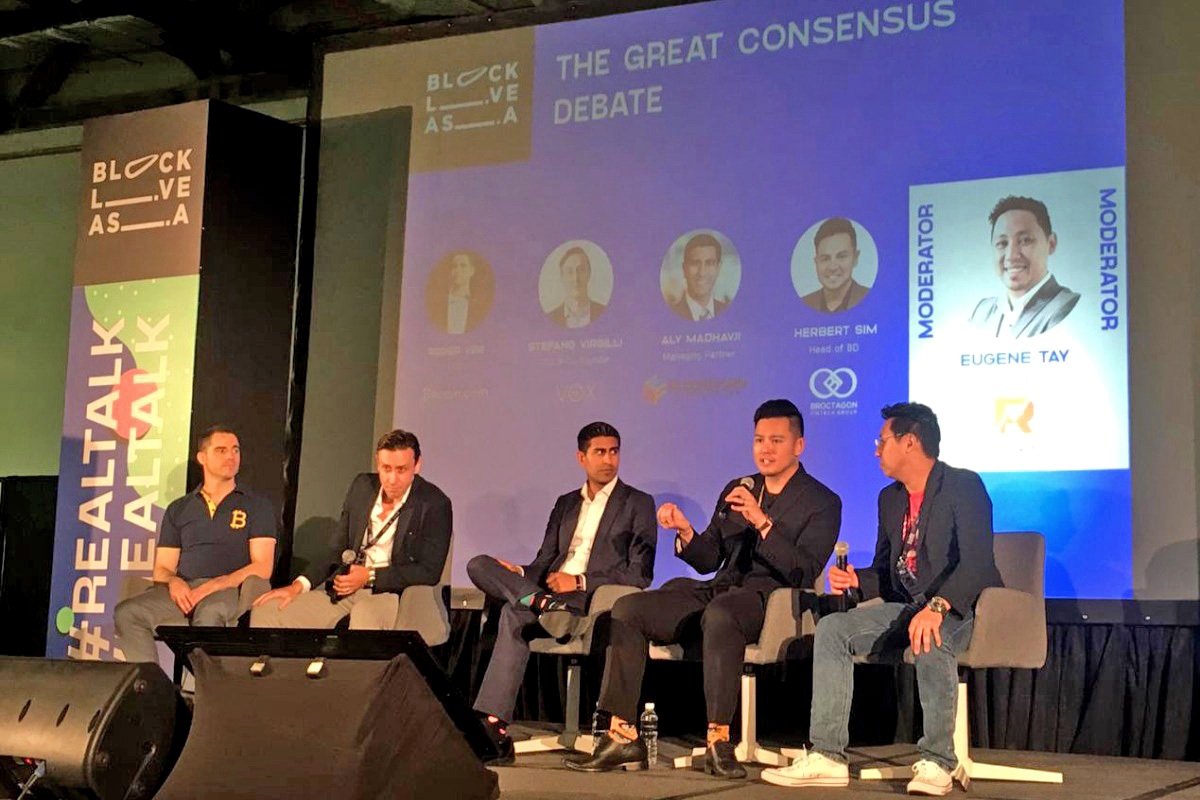 It was just last afternoon at Block Live Asia 2019 conference, where Herbert R. Sim spoke at 'The Great Consensus Debate' session, held at Marina Bay Sands, Singapore. The event centered around blockchain technology and its disruptive impact on industries across the globe.
Herbert, commonly known within the industry by his moniker 'The Bitcoin Man', is the founder of Crypto Chain University – world's oldest repository for compiling crypto and blockchain research papers, was representing at the debate as the Head of Business Development at Broctagon FinTech Group.
The discussion pitted industry experts such as Roger Ver – known also as 'Bitcoin Jesus', is the CEO of Bitcoin.com, and Blockchain.com, Stefano Virgilli, CEO & Co-founder of VOX.sg; Aly Madhavji, Managing Partner of Blockchain Founders Fund; and was moderated by Eugene Tay, Founder of RockTheBlock LIVE; in the battle of wits on one of the most pressing topics in the crypto world on Consensus algorithms  — Proof of Work vs Proof of Waste.
In case you missed it, you can watch it here: