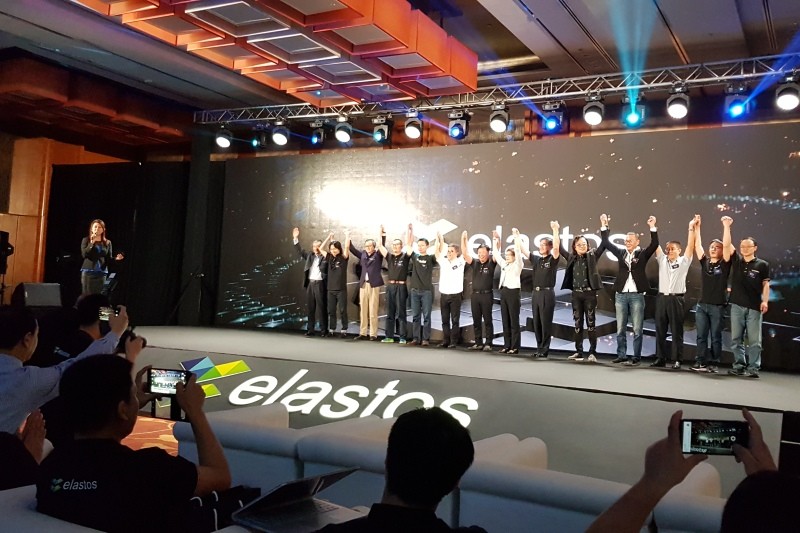 Herbert Sim was recently a VIP guest at the Elastos project launch held at Marina Bay Sands, Singapore.
Elastos has set out to become the internet of the future by creating the world's first open-source internet operating system powered by blockchain technology. Basically, the team is trying to create the infrastructure of a new internet that is more secure and allows for the transfer of value and generation of wealth.
What is Elastos (ELA)?
Cybercrime rates are spiking (both from blackhead hackers as well as from tech giants) and are expected to increasingly affect global internet users. One of the main reasons why is that every device and every operating system is a potential security threat, bringing with it the possibility for online organizations to hoard data. Every direct connection to the internet creates a 2-sided gate.
The Elastos team has been creating a fully decentralized, peer-to-peer internet to solve many of the issues of our existing internet. That's right, they've been creating a new internet, powered by blockchain technology.
The Elastos project did not start off as a blockchain project, but since 2017 it has been leveraging blockchain technology as a fundamental layer to create this new internet. Founder Rong Chen wanted to created an Operating System above all other operating systems, and he discovered that blockchain technology had the capability to give his new internet the layers of security and value transferability it was missing thus far.
The Elastos smartweb is highly interoperable with all other blockchains and traditional operating systems, such as Windows, Android, iOSm and Linux. Applications that are built on Elastos do not need to run on the blockchain platform, which is what makes Elastos truly unique.
The dapps will run on the Elastos internet-based operating system, the Elastos OS. This is an interoperability system that allows the Elastos applications to be run on any internet operating system and allows any application to run the Elastos smartweb. To access the Elastos internet, one simply needs an Elastos-based ID which is pseudo-anonymous and serves as an important layer or trust for the smartweb.
—————————————————–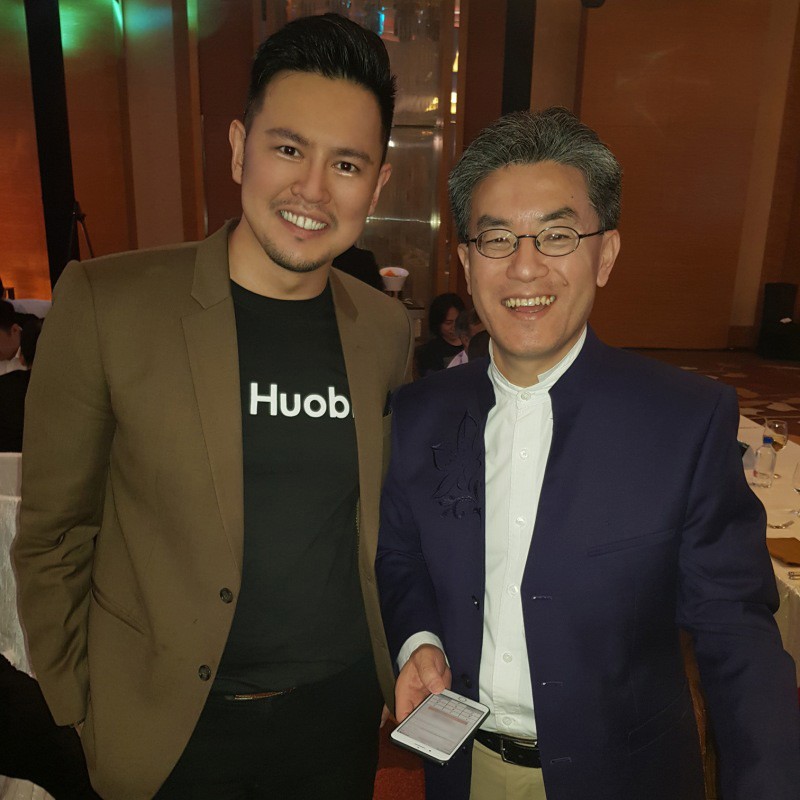 Herbert Sim with Rong Chen, Founder, Chairman of Elastos Foundation
—————————————————–
To be able to create this, the Elastos projects has a lot going on under its hood and is built upon 4 main pillars.
The 4 Pillars of Elastos
Elastos blockchain
Elastos runtime: security, virtual machine, SDK
Elastos carrier
Elastos SDK
Elastos Blockchain
Since the project is already 18 years in development, it is clear that the implementation of blockchain technology came at a stage when a lot of components were already developed. However, the introduction of blockchain technology provided the Elastos team with a lot of solutions not previously possible. The use of a blockchain adds a strong layer of trust and security to the Elastos smart web.
The Elastos blockchain employs a Proof-of-Work consensus mechanism, but with a highly unique feature added. It employs a technique called merged mining, which means it mines cooperatively with another blockchain, Bitcoin in this case. By doing this, the Elastos blockchain profits from the high security of the most reliable and most secure Bitcoin blockchain. This mining technique is also energy efficient, as it doesn't require additional resources.
The Elastos blockchain is designed to support both a mainchain and sidechains. This prevents the mainchain from becoming congested, which we've seen happening to some of the larger blockchains.
The mainchain will only be used for 2 functions: an ID system for connecting the Elastos web and for storing vital sidechain data. This limit prevents scalability problems and results in no unnecessary data being stored on the mainchain.
The possibility to deploy sidechains gives much more flexibility to developers for creating applications and smart contracts. Sidechains will serve a multitude of purposes, and will also allow people to monetize on their digital asset and value they contribute. People can tokenize content they've created or ensure property rights through the Elastos blockchain, making it possible for anyone to directly get rewarded for their property, skills, and assets.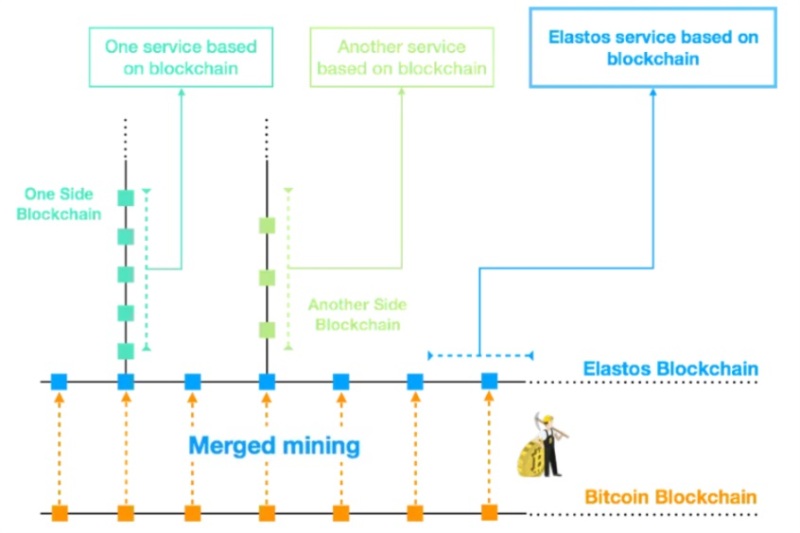 Elastos Runtime
The runtime system of Elastos is designed to support the execution of the applications created on the platform. Elastos will become an entirely new internet, not an application. Thus, it will have created its own runtime system to operate.
The Elastos network will become a web of (d)apps. Instead of going to a website, you go to an app via the Elastos platform. (D)apps on Elastos are forced to never connect directly with the internet. Instead, they only interact with the Elastos runtime, which serves as the Elastos middle layer and is the lightweight operating system of Elastos. The Elastos runtime connects Elastos dapps to the internet. This process ensures a far more secure use of the internet.
Currently, every smart device that is connected to the internet is a potential point of entry for cybercriminals, and thus a potential security threat. The Elastos runtime reduces this to 1 point of entry, the Elastos runtime. This means that the only security threat for a potential attack is through the Elastos runtime, which enjoys a multitude of security layers and protocols.
The Elastos runtime runs on any mobile device or PC, making the Elastos smartweb accessible for anyone, on any device.
Click here for a more technical explanation of the Elastos runtime.
—————————————————–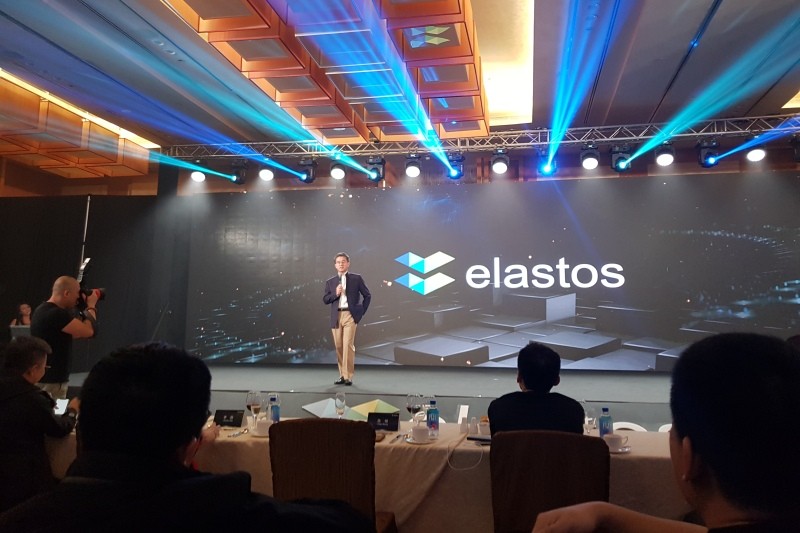 Rong Chen, Founder, Chairman of Elastos Foundation, speaking on stage
—————————————————–
Elastos Carrier
Just like the internet in its current form, users of the Elastos web will need a service provider to access the Elastos smartweb. This is provided through the Elastos carrier, a decentralized, peer-to-peer model for hosting the new internet.
Each user of the Elastos smartweb is considered a node in the Elastos network and can choose to contribute processing power, bandwidth, and/or storage to the Elastos web. For this, the Elastos web contributors are rewarded ELA tokens, which are described more fully below.
Because of its peer-to-peer nature, the Elastos carrier is protected from the two most common internet attacks today, DDOS and ManInTheMiddle (MITM) attacks. DDOS attacks are prevented because an ID authentication step, through their Decentralized ID (DID) system, is required before information is transferred. MITM attacks are made impossible due to the peer-to-peer design of the platform, meaning there are no middlemen to attack.
As an additional security layer, all content on the Elastos smartweb is also encrypted.
Elastos SDK
SDKs are software development kits created to make it a whole lot easier for developers to create applications on a given operating system. Android has an SDK, as do iOS, Windows, and a whole range of OS's.
Elastos has created a similar SDK, which makes it easy for developers to create (d)applications for the Elastos runtime. Because of Elastos' design, these (d)apps can run on any device. The Elastos SDK can also be used by apps currently running on for example Android or iOS to make them accessible in the Elastos network.
The Elastos Team
Behind this ambitious project is a highly experienced team. The founder, Rong Chen, has a background as a computer scientist (MSc). He was a senior software engineer for Microsoft for over 10 years before he founded the Elastos project in 2000 (originally named Kortide). He had been working on operating systems at Microsoft, when he decided it was time to start building a new, revolutionary OS.
Next to Chen is co-founder Feng Han. Han has a strong academic backing in applied physics and currently also holds a position as Associate Dean of the Massachusetts Blockchain Research Institute, Blockchain Advisor for Huawai, Principal of the prestigious Yuncol School in Beijing, and has a broad experience in educative programs. Yipeng Su acts as Chief Architect of Elastos.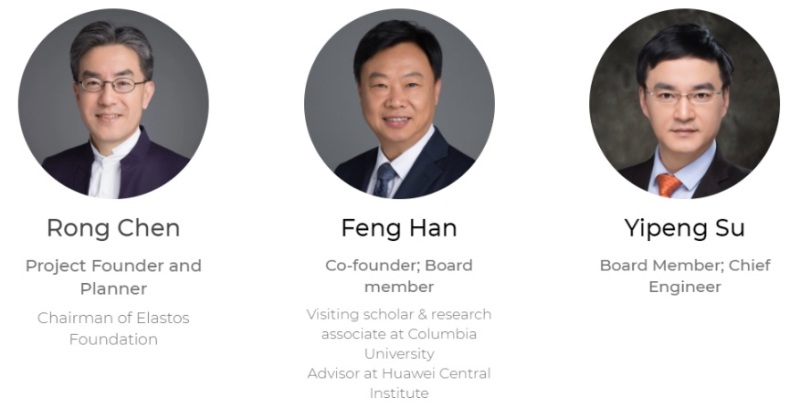 This skilled leadership is backed by a sizeable team, comprising 2 senior technical managers, 26 (!) engineers, and 19 more team members focusing on several other business aspects such as community development, ecosystem development, and digital asset specialists.
Advisors
The Elastos team is guided and advised by the following advisers: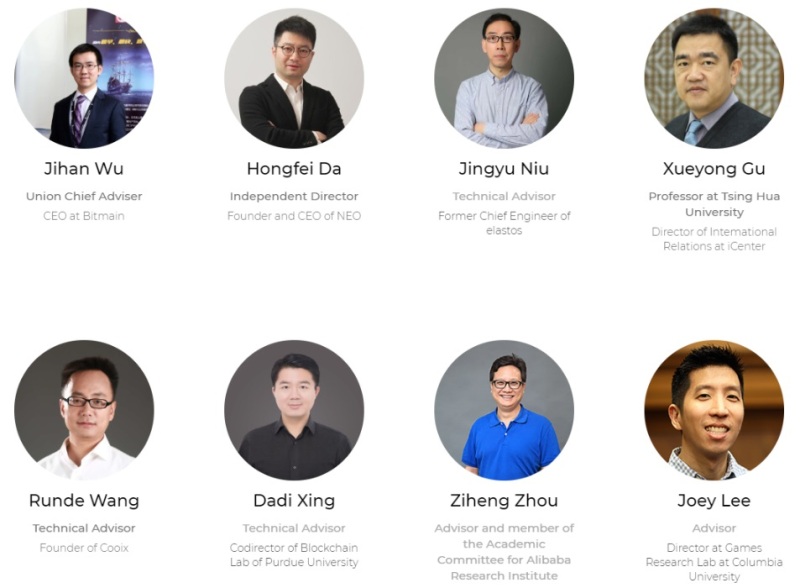 Partnerships
As you can see above, there are two blockchain veterans advising (and early investing in) Elastos: CEO of Bitmain Jihan Wu and founder of NEO Da Hongfei.
These advisory roles stem from Elastos' most significant partnership with mining giant Bitmain and the NEO smart economy, which is called the G3. The G3 3-way partnership has been initiated to share expertise and resources with each other and together capture a large portion of the blockchain market.
Each of these 3 platforms brings something to the table: Bitmain has committed to contribute hashing power to the Elastos network, consensus expertise is brought to the table by NEO, and Elastos contributes its disruptive operating system. Cooperatively, the 3 high-tech organizations envision working towards a new, decentralized smart economy with a clear focus on regulatory compliance with the Chinese government.
Elastos also works together with NEO and Ontology on KYC standards and digital asset identity protocols.
In 2013, Elastos received a 200 million RMB (roughly $30 million) investment from global consumer electronics giant Foxconn (provides parts for the iPhone, iPad, Xbox, Sony hardware among many others) for R&D developments.
—————————————————–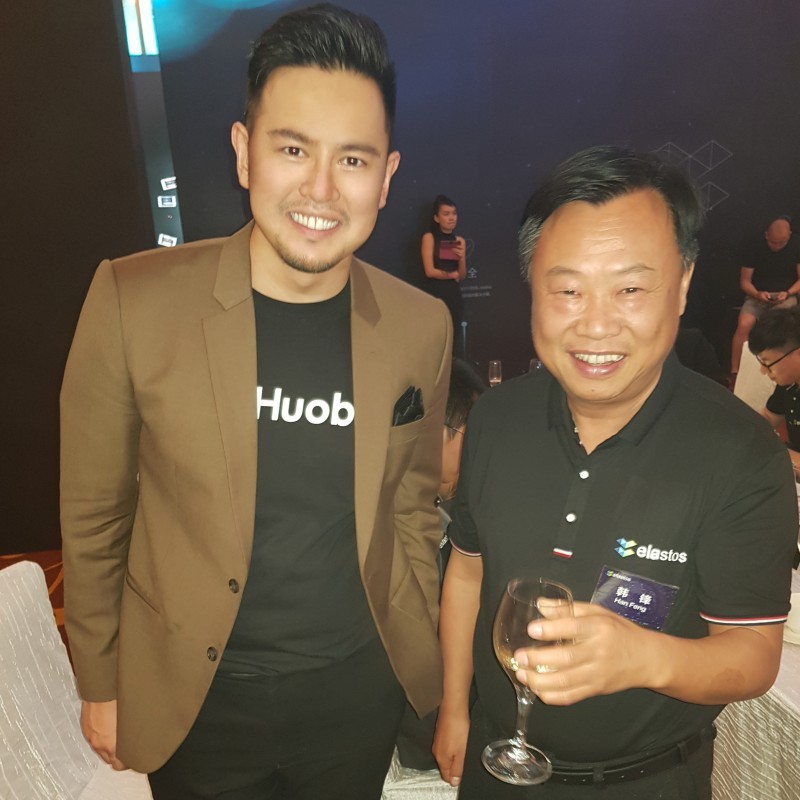 Herbert Sim with Feng Han, Co-Founder, Board Member of Elastos Foundation
—————————————————–
The Elastos Coin: ELA
Currently, the total supply of ELA is 33 million which is not that much compared to other projects, leading to a naturally high value of 1 ELA coin. Annually, the total number of ELA will increase 4% and the coins are mined as Bitcoins are mined. 30% of the mined coins will go to the ELA foundation and the remaining 70% will go to the miners.
The ELA coin will be used for a multitude of functions of the platform, which is a positive thing as it creates a natural demand for the coin. ELA will be used to pay for Elastos-based domain names for (d)apps, usernames, Elastos storage services, and issuing tokenized content (music, books, videos).
Additionally, the ELA token will be the currency of the Elastos smartweb, which can be used as a reward to developers, pay for products and services on the smartweb, or participate in the token sale of new project launching in the Elastos ecosystem.
Another very cool feature of the ELA is that it entitles its holders to airdrops of all tokens from dapps created on the Elastos network.
You can buy ELA at these exchanges and store your ELA in the official Elastos wallet. For now, ELA can only be bought at HUOBI, giving the coin a big exchange potential.
—————————————————–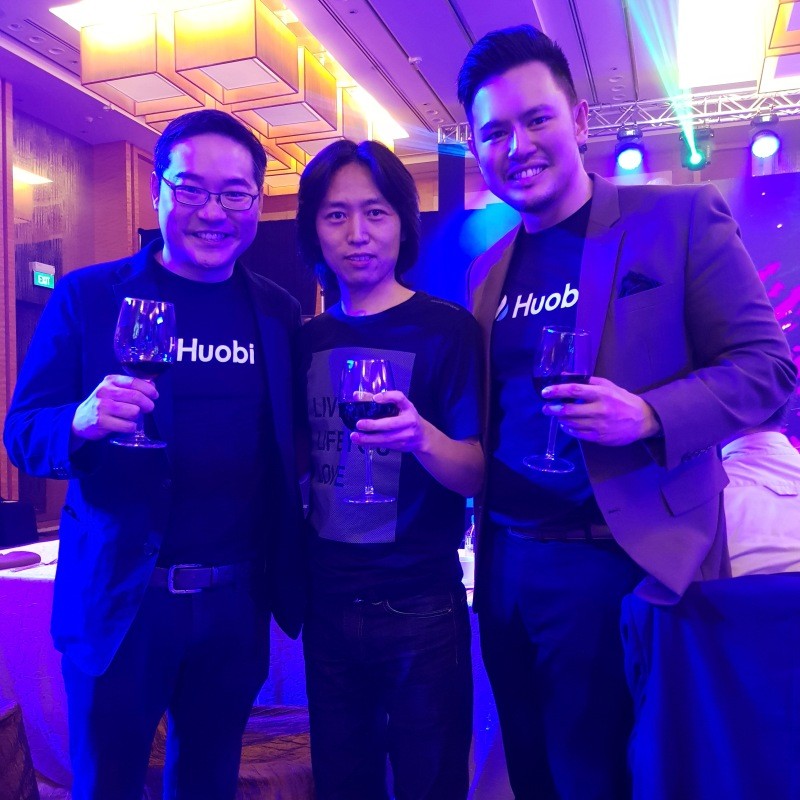 (L-R) Jack Chia, Business Development Director; Xu Jizhe, Co-Founder of Elastos; Founder of Zeuux (A Community for Free Software Usage); Herbert Sim
—————————————————–
Perks of the Elastos Smartweb
The Elastos smartweb will be secure, preventing data hoarding and data leakages, and it has found a way to completely get rid of DDOS and middleman attacks. The team has been working on this massive and highly complex project for over 18 years, and blockchain technology seems to have been the final needed ingredient.
On this new internet, users will be able to receive value in return for the value they contribute, and all will enjoy a much more secure internet experience.
By not directly connecting to the internet but through the Elastos runtime, the Elastos smartweb provides a level of security not possible before. This is especially ideal for IoT solutions, in which numerous devices will be connected to the internet.
Because the Elastos network is peer-to-peer and highly interoperable, anyone can access and use the smartweb with any device. On the other hand, no one party can control or sensor this new internet.
Elastos is a project with one of the largest scopes in the entire industry, even vastly exceeding the blockchain industry. We highly recommend reading their whitepaper and scouring through these pages to get a complete grasp of the aspirations and complexity of the project. The team seems well equipped to launch this new internet of apps and we can't wait to see how it will progress.
To stay up to date with the progress of the Elastos smartweb, check out their Medium page, Twitter profile and Reddit page.
—————————————————–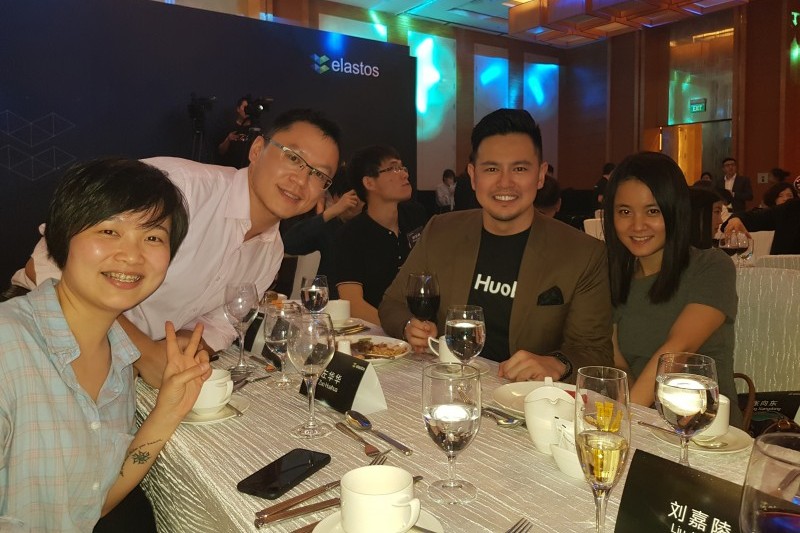 Herbert Sim with other VIP guests