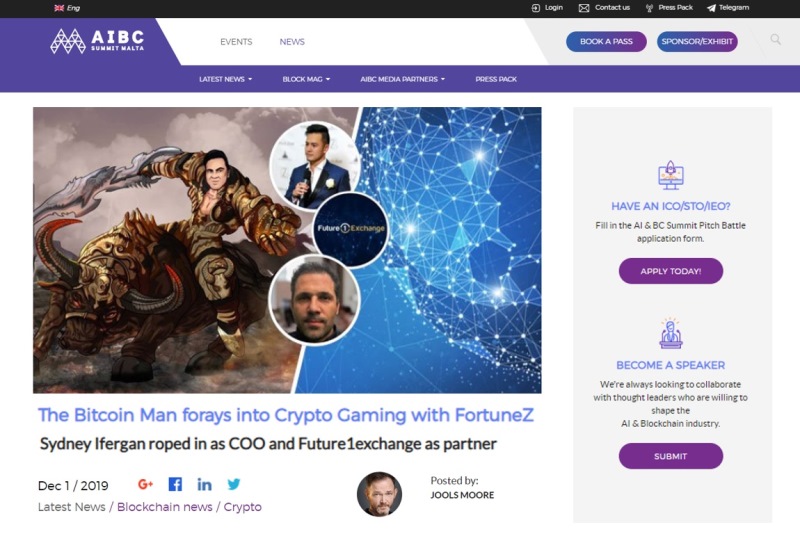 Yesterday, Herbert Sim was featured on MaltaBlockchainSummit' article entitled: "The Bitcoin Man forays into Crypto Gaming with FortuneZ".
Herbert Rafael Sim, popularly known as The Bitcoin Man, has acquired crypto-focused business publication company FortuneZ for a sum of US$2.5 million. Announced on Friday, the company also hired former FX and binary executive Sydney Ifergan as its new chief operating officer and signed a partnership deal with Future1Exchange for payment gateway services.
The acquisition deal was settled in the SiGMA Expo. Founded by Eman Pulis, SiGMA is one of the biggest dedicated iGaming events of the world today and is graced by a long roster of startups, businesses and aspiring investors in the gaming world.