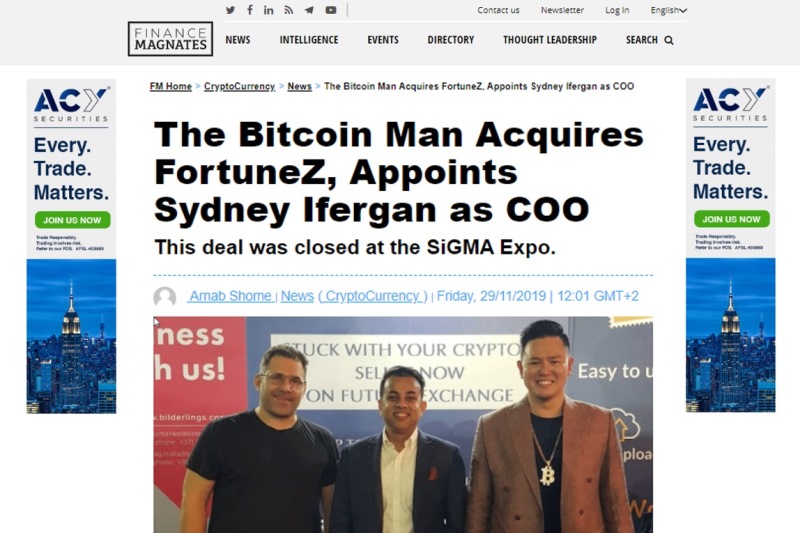 Yesterday, Herbert Sim was featured on FinanceMagnates' article entitled: "The Bitcoin Man Acquires FortuneZ, Appoints Sydney Ifergan as COO".
Herbert Rafael Sim, popularly known as The Bitcoin Man, has acquired crypto-focused business publication company FortuneZ for a sum of US$2.5 million. Announced on Friday, the company also hired former FX and binary executive Sydney Ifergan as its new chief operating officer and signed a partnership deal with Future1Exchange for payment gateway services.
This deal was closed at the SiGMA Expo.