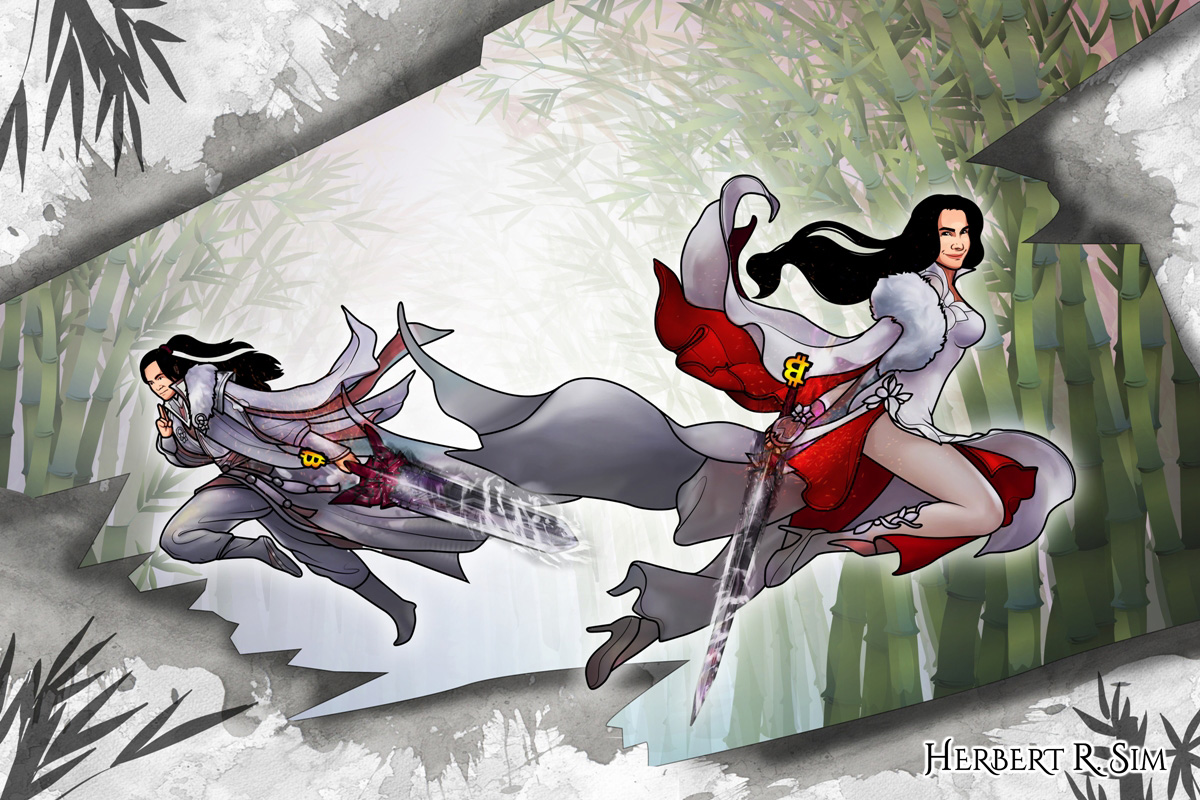 In a collaboration between myself Herbert Sim, TheBitcoinMan, with Maria Jones, TheBitcoinWoman, I attempted my own illustration rendition in Ancient China "Wuxia" style.
For the non-Chinese readers, Wuxia (武俠)  means "martial heroes", a genre of Chinese fiction concerning the adventures of martial artists in ancient China.
Both Maria and myself, are both wielding the legendary "Blade of Bitcoin".
You might have remember seeing our earlier collaboration while I was working at Huobi as Global Operations Director, across Instagram:
———————————————-
Follow her on Instagram @MariaJonesHub, and Facebook @MariaJonesHub
Follow me: Instagram @TheBitcoinMan, Facebook @TheBitcoinMan.
———————————————-
Work-In-Progress