"Bull vs Bear: Blockchain Technology & CryptoCurrency" illustration sketch
Following up from a previous illustration I produced back in 2012 entitled "Bullish Versus Bearish: Crypto Chain University", I've produced another variation in technology style of the university.
Crypto Chain University. – Blockchain Academic Research Institute, established back in 2010, is possibly the oldest, and has one of the most comprehensive repository of Whitepapers and blockchain & cryptocurrency research papers in its University Archives.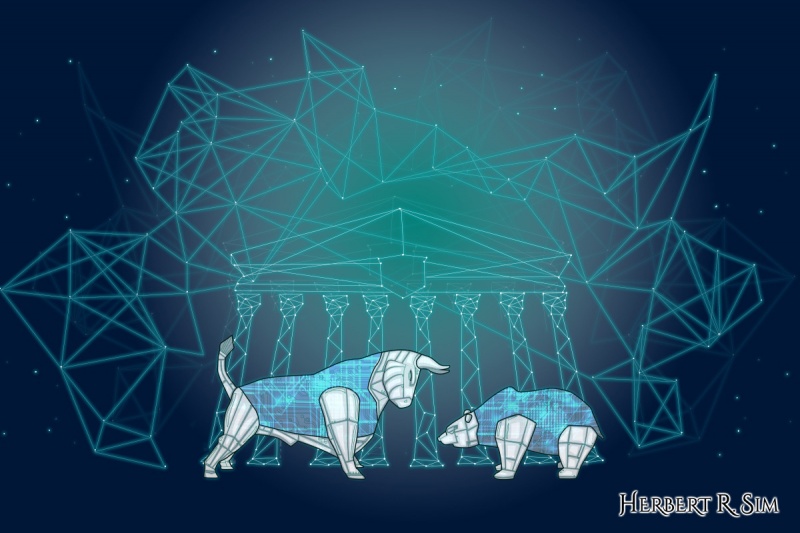 "Bull vs Bear: Blockchain Technology & CryptoCurrency" illustration Version 1.0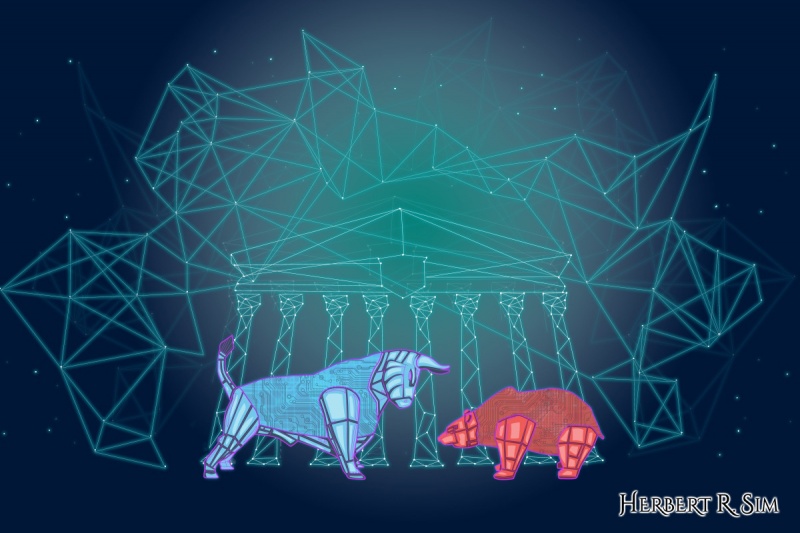 "Bull vs Bear: Blockchain Technology & CryptoCurrency" illustration Version 2.0