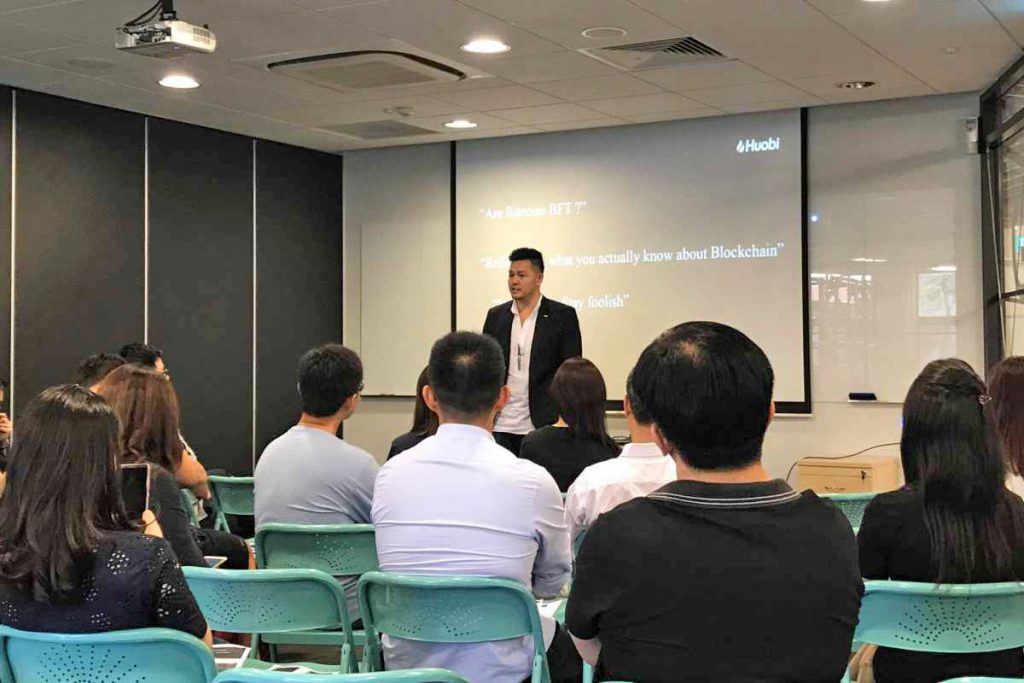 Herbert Sim spoke at Blockchain & Cryptocurrency Course, where he expounded and dive deep into explaining the business operations behind a cryptocurrency exchange, from listings to security, and more… The summit was held at The Hangar, National University of Singapore, over the weekend, Saturday, on 24 March, 2018.
Representing Huobi Global – the world's leading Blockchain asset trading exchange, Herbert shared about the potential of blockchain technology is far beyond the financial sphere. Industries are eager to integrate it into various kinds of applications. This is prevalent from the blockchain projects that are listed onto the exchange itself.
Other speakers include: Dr. Wang Xinxi is the founder of Coinut.com, co-founder of Litecoin Foundation; Dr. Dong Xinshu, Co-founder and CEO of Zilliqa; Elon Huang, Founder & CEO of Rednova; Veta Wu, Regional Human Resources Director; Jack Chia, Business Director of Huobi Global; Alvin Teo, CEO and Founder of Dios Asset Management.