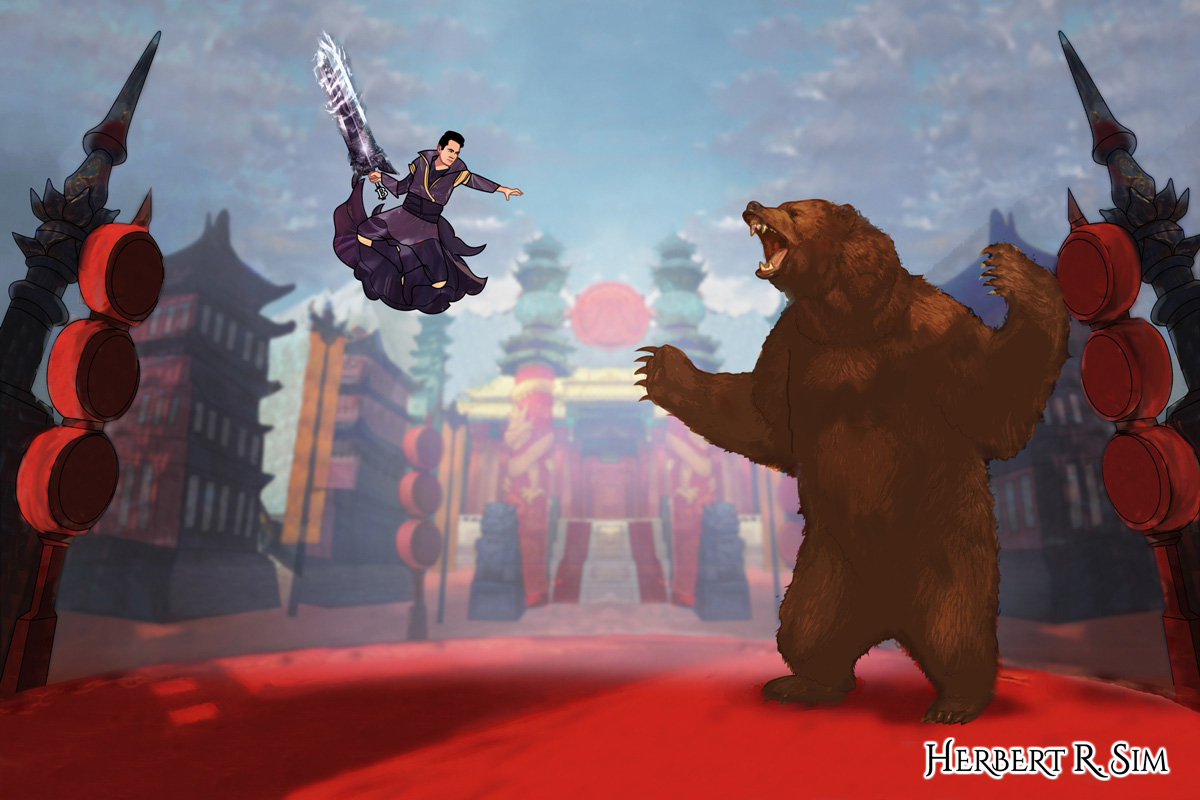 The BitcoinMan slays the Colossal Giant Crypto Bear
In my latest illustration, I illustrate The Bitcoin Man slaying a colossal bear, signifying the bearish crypto market.
It is drawn in Chinese wuxia style, as it is common knowledge that China market is currently leading in terms of bitcoin trading — over 70% of Bitcoin volume trades are from Chinese Yuan trading.
The Bitcoin Man (TBM), is the chosen one, to wield the legendary 'Blade of Bitcoin', the slayer of shitcoins.
"Shitcoins decimate with the blade, will change into Bitcoins in equivalent value."
In case you've missed a similar art piece featuring David slaying Goliath the giant. And of course, not forgetting, 'The Bitcoin Man' a.k.a. 比特币侠 (Bǐ Tè Bì Xiá).
—————————————————————-
Work-In-Progress Sketches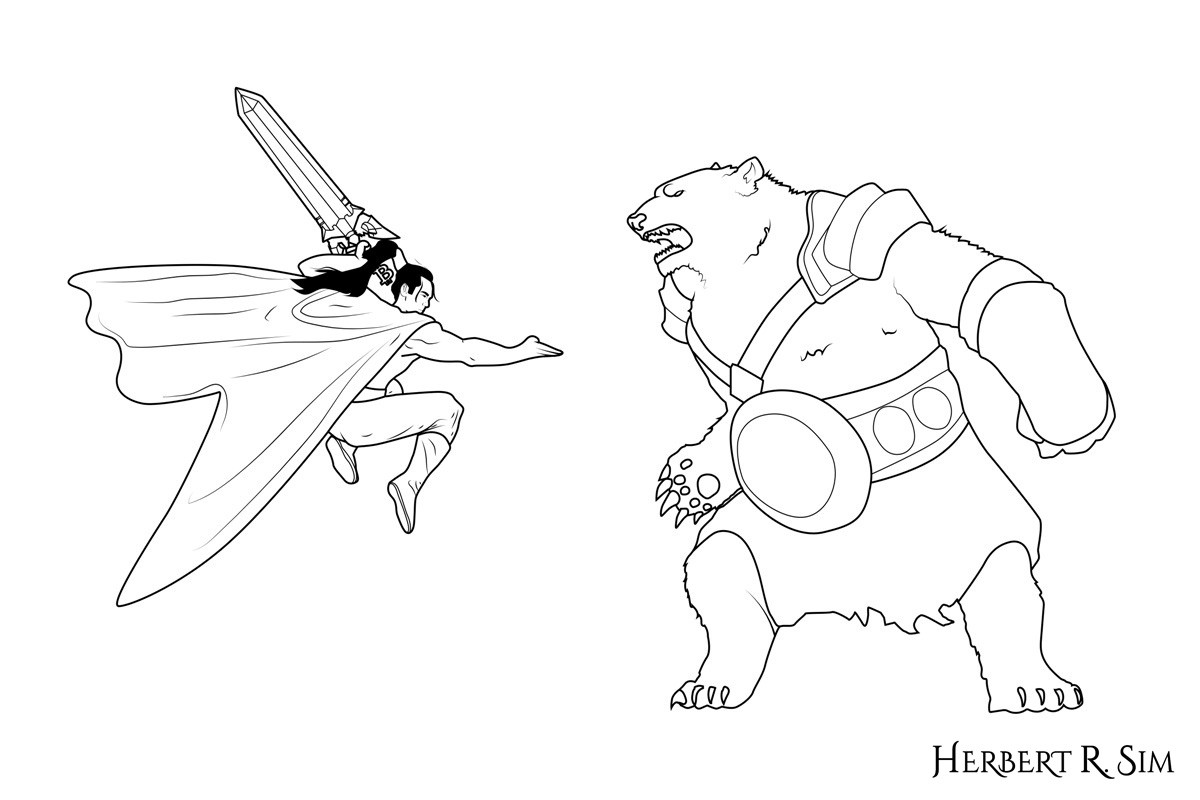 The Crypto Bear in his smaller form, before transformation into his colossal giant true form.
The Bitcoin Man swinging the huge 'Blade of Bitcoin' effortlessly. In the background, an initial sketch of Chinese architecture.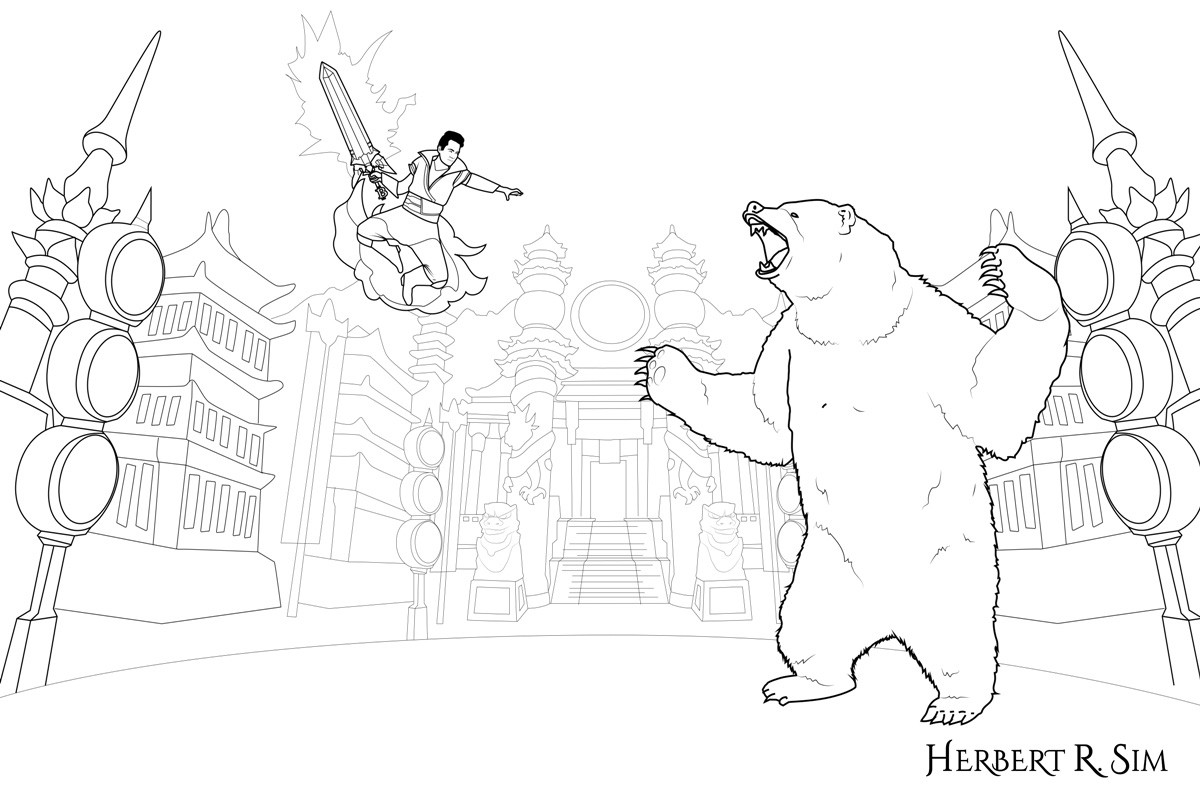 In the background, more detailed sketch of Chinese architecture, with the stone lion statues at the entrance, with dragons entwined around the pillars, and Chinese war drums. Bitcoin Man takes a more aggressive stunt, swinging the heavy 'Blade of Bitcoin' down in judgement to bring an end to the Colossal Giant Crypto Bear