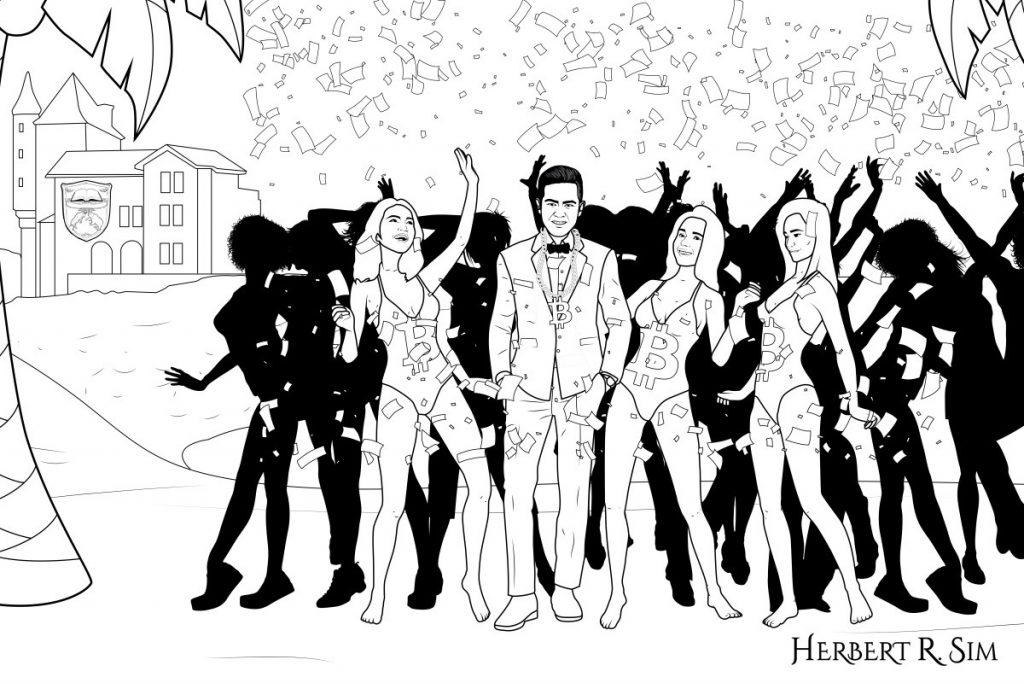 With Bitcoin's BULLISH market run right now, it is THE REASON to have a CRYPTO PARTY now.
#BitcoinToTheMoon.
In my illustration, referencing the style of the controversial SuitSupply summer 2014 campaign, I depict myself, #TheBitcoinMan, having a beach-party with the Crypto Baywatch baes. And of course, with the iconic Bitcoin necklace hanging on the neck.
If you notice carefully, in the backdrop features Crypto Chain University. – the oldest research institute for compiling Cryptocurrency and Blockchain Technology publications.