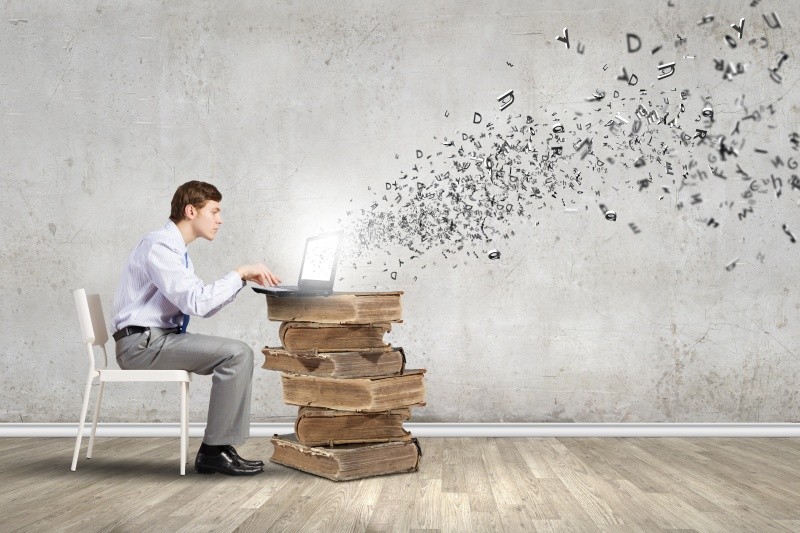 Writers the world over learnt the disappointing news in January this year that Huffpost in the United States would cease its unpaid contributors platform, the very one which played a fundamental role in its rise as a media brand. Since 2005, Huffpost's platform helped give a voice to some 100,000 contributors, including yours truly, to share their knowledge, ideas and thoughts to the rest of the world. Forbes similarly shut down its unpaid contributor feature.
(Photo: The Odyssey Online)
In its place, Huffpost launched two new sections that give it greater editorial control of the content it publishes. Huffpost editor Lydia Polgreen explained that the intent behind the changes was to elevate the voices that need to be heard amid the "tsunami of false information" that threaten to undermine democracy.
One should acknowledge the challenging media and information landscape in which media companies operate today. 'Fake news' is a huge problem in what has been billed a 'post-truth world' where alternative facts are offered, anyone can reach out to the world thanks to social media, and there is an erosion of trust in the norms and institutions that are supposed to ensure accountability. But does the shutting down of unpaid contributor platforms contribute to addressing the problem?
To be clear, the focus on paid, professionally-produced content – researched and written by journalists and helmed by editors – is not a bad thing. With such a vast amount of data and information going around competing for people's attention, it helps to have trained professionals make sense of it and communicate the important things in a clear and objective manner.
Neither are unpaid contributor networks completely disappearing. The UK and Canada versions of Huffpost are carrying on with their contributor platforms as are various other websites catering to different interests and audiences such as LinkedIn, Medium and social media networks.
However, one should hope that shutting down contributor networks does not become widespread as there are significant implications to doing so. Allow me to highlight a few.
Maintaining the Talent Pipeline
Shutting down unpaid contributor networks narrows the pipeline for new talent to hone their craft; it deprives opportunities for aspiring writers to develop and sends the wrong signal to anyone who may be enthusiastic about sharing his or her views with a wider audience. Even an accomplished professional writer started somewhere humble.
Chilling Effect
In an age where governments and media players are worried about an overload of information in the digital commons, the free flow of information and ideas should not be taken for granted. We must be careful that the closing of contributor networks does not contribute to a chilling effect on the conversations we need to be having about the issues of the day. It must not discourage vibrant and inclusive discussions from taking place among people at the local, national and global levels. Though many among us take for granted our easy access to the internet and social media, that privilege is not evenly distributed. There are still many people who may not have the means or freedom to do so.
(Photo: Fan Pop)
Objectivity is Relative
There are commercial considerations behind the push for paid content. The publishing business, in particular newspapers, has struggled to maintain readership and profitability in the digital age from the intense competition of digital media platforms – think blogs, online news sites, social media, YouTube, etc. The 'fake news' problem gives publishers a window of opportunity to reclaim market share by playing to their strengths of professional and objective writing. That said, complete objectivity is a stretch to achieve if financial considerations are in play.
The news business is ultimately aimed at delivering profits to its shareholders or conglomerate ownership. For Huffpost US, observers see its recent move as a shift in business strategy away from the contributor network that enabled it to grow quickly and widely at low cost, to one that emphasizes quality in a very information-dense landscape.
Moreover, most media outlets tend to possess certain ideological leanings, in a subtle or outright manner, whether in Singapore, the rest of Asia, or the West, especially the US. Think Fox News' right-wing conservatism versus the liberal outlook of MSNBC, which influences news coverage to a great extent.
Keeping Contributor Networks Relevant
With the challenges of a saturated information environment and the need to maintain content quality, contributor networks should evolve in a balanced manner. Rather than shutting them down, unpaid contributors should continue to be supported through editorial standards which ensure relevance and accuracy. Huffpost UK has done so through changes to its guidelines: Articles have to pass an audience interest test as defined by editors, and content has to be compelling and relevant. Contributors with a commercial interest to the content they produce will also not be published.
Unpaid contributors with a genuine desire to share their knowledge and experiences, or to hone their craft should not be deprived of opportunities. They are a bridge between professionally produced content and the average reader who may want a second opinion on a piece of paid content. A contributor who is an entrepreneur, domain specialist or retired industry veteran can fill that gap. In the information age, the freedom and means to contribute to the conversation should not have to suffer from the 'fake news' problem or commercial pressures.