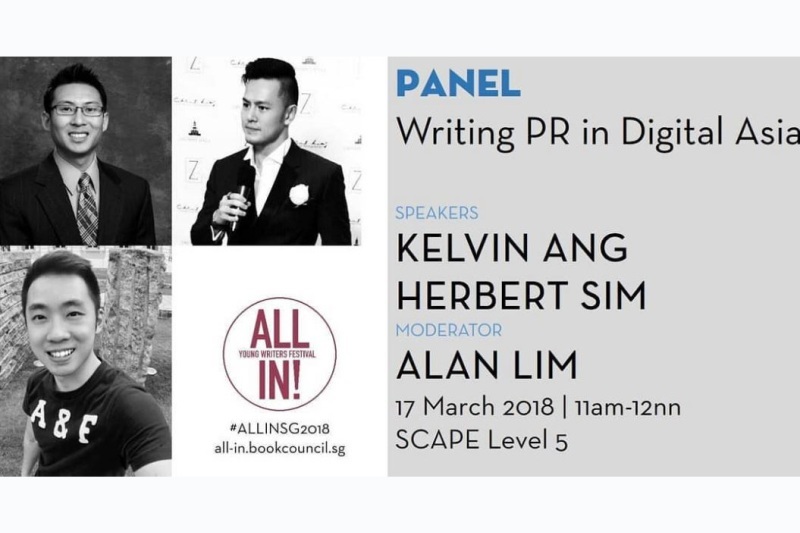 Herbert will be speaking at Singapore Book Council's All In! Young Writers Festival 2018, happening on Saturday, 17 March, 11am to 12noon.
Go to http://all-in.bookcouncil.sg get your tickets today!
———————————————-
Writing PR in Digital Asia<
(Recommended for 16-years old and above)
Have the days of old PR schemes over? How do you create an image for a company or organisation in hyper digitally-connected Asia? This session features marketing and PR professionals who cater to both multinational companies and smaller organisations, and how they deal with the impending growth of writing creatively in ever-digital Asia.