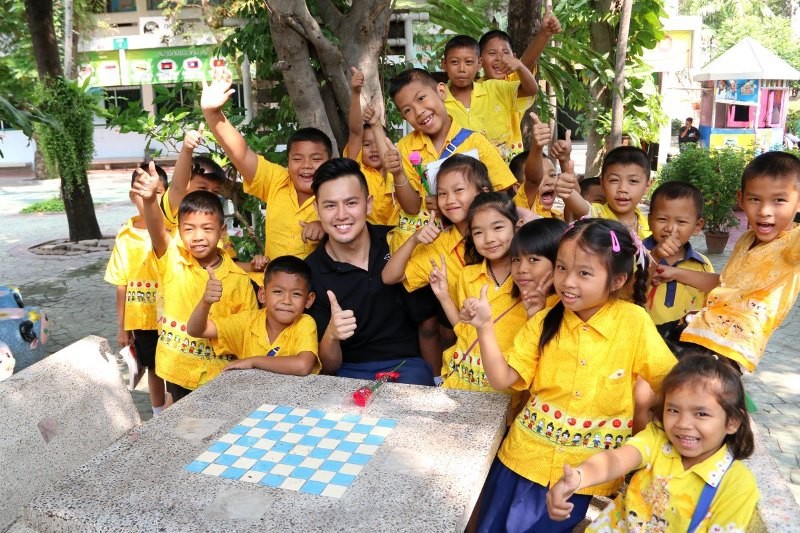 With the World Vision sponsored children
Hope you had a great Valentine's Day with your loved ones!
Along with the WardrobeTrendsFashion team, I spent my Valentine's weekend, with a group of awesome kids that were sponsored by World Vision Foundation Thailand (WVFT). We got to visit their schools, spent time playing with them and visited their homes. These children are from poor families that are vulnerable to harsh living conditions. They are also at risk of dropping out from school or developing health issues if no proper aid or guidance is provided. Many of them are already working too hard for their age as they have to help their families earn additional income.
WVFT addresses the problem of low quality of life through joint planning and collaboration with the public sector, local agencies, families and communities through the 'Area Development Programme'.
Its core values are to solve the ongoing problem of poverty and to improve the quality of lives for children, families and communities. The end goal is for these communities to become self-sustainable and promote the children's well-being.
WVFT seeks for sponsors who can provide continuous donation of 650 baht per month for the 'Child Sponsorship Programme'. The donations go to improving the lives of children, families and community. The children receive school materials, vocation skill-based training and an opportunity to continuously pursue education to a higher level.
**************
Sponsor a child today
**************
Received flowers from one of sponsored child from the World Vision 'Child Sponsorship Programme'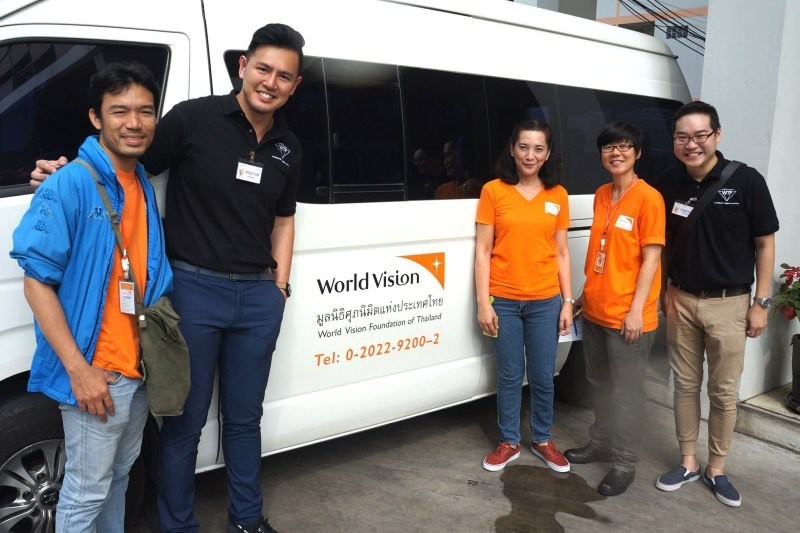 WardrobeTrendsFashion team with the World Vision Foundation Thailand team