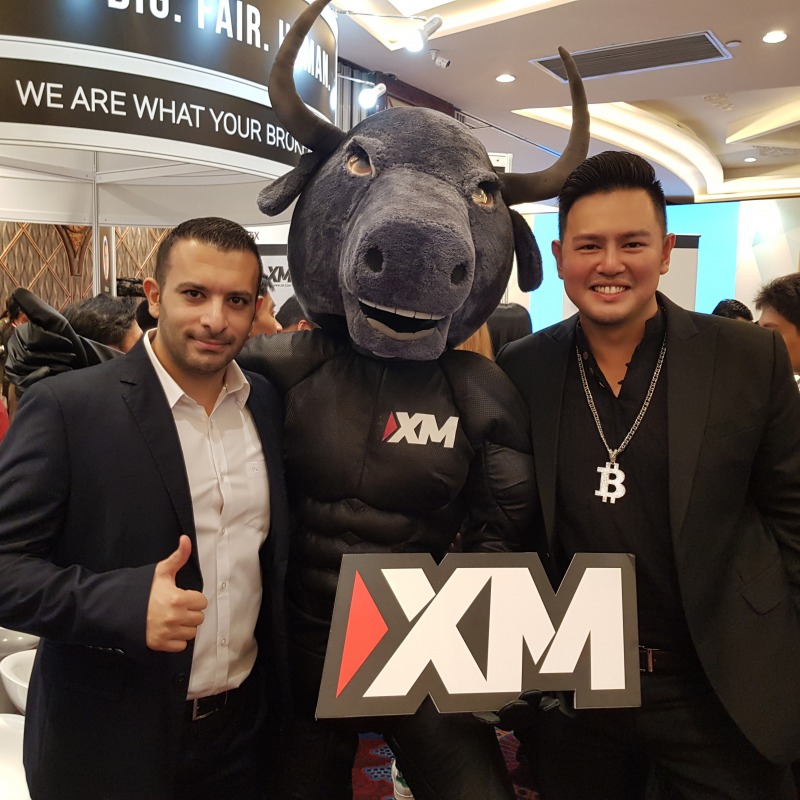 Herbert posing with the XM Bull Mascot
Earlier today, Herbert Sim was in attendance at the Wiki Finance Expo 2019, in Ho Chi Minh City, Vietnam. Herbert was spotted visiting the exhibition booths with his iconic Bitcoin Chain fronting his persona of 'The Bitcoin Man'.
The conference was well attended by many forex, stocks, derivatives, futures traders.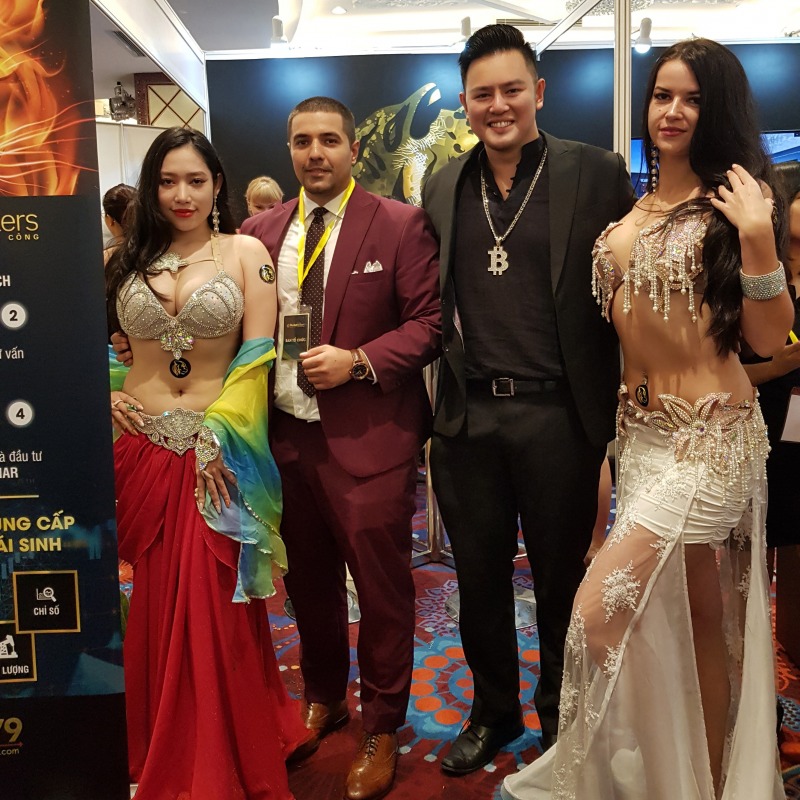 Herbert spotted at the MarketBrokers exhibition booth with staff