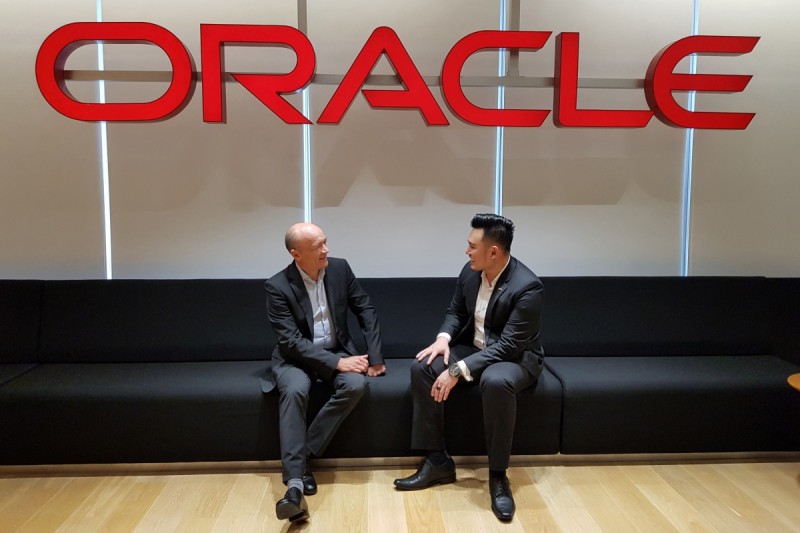 Ever since blockchain burst into the mainstream last year, organizations in every industry have searched for relevant ways to use the technology. From sourcing ethical diamonds to improving online security, creativity is rife. While Bitcoin is the most hyped use of blockchain, the two are not one and the same, and in fact leading-edge companies, including retailers, are using blockchain to seamlessly transmit information. And it's on this foundation that we could see loyalty become the new currency.
A lot of people have a brand loyalty card in their wallet – but how often do you use it? And how great are the rewards? A loyalty point system built on blockchain would give customers around the world a new way to earn rewards, enjoy instant redemptions, and make purchases via globally-integrated, secure networks.
I spoke to Francois Lancon, Oracle's Senior Vice President of APAC about what emerging blockchain technologies mean for the future of loyalty programs.
The current state of loyalty programs
Between 2015 and 2017, loyalty program membership grew by 15%. But when compared to 2015's growth rate of 26%, it's a sharp drop. "There are now so many loyalty programs for consumers to choose from, that people are either turned away due to the hassle, or simply cannot keep up with the programs they are part of," says Mr. Lancon.
On average, people in Asia-Pacific are members of 7.6 loyalty programs. Not only does this cause fatigue when using and choosing programs, but the rewards often don't pay off. "Because of the number of disparate programs on the market, it now takes consumers longer to collect enough points to earn rewards," Mr. Lancon adds. One study discovered that 70% of consumers abandon loyalty programs due to it taking between six and nine months to collect enough points to get rewards.
"We're seeing the same shift in every industry. Consumers want instant gratification and they want personalized services. At the moment, loyalty programs aren't giving this to them." According to a study by Mastercard, the average Net Promoter Score (NPS) for loyalty programs in Asia-Pacific is -5. This shows there's a long way to go to improve what's on offer and to encourage more people to take up and use memberships. 78% of consumers want loyalty programs that integrate with digital payment systems, and 63% want integration with third-party apps.
Consumers aren't thrilled with the current state of loyalty programs. "As people aren't as dedicated to their loyalty memberships anymore," Mr. Lancon says, "it may well be that running these schemes costs businesses more than they make. If loyalty programs are to become more beneficial, they need a radical overhaul."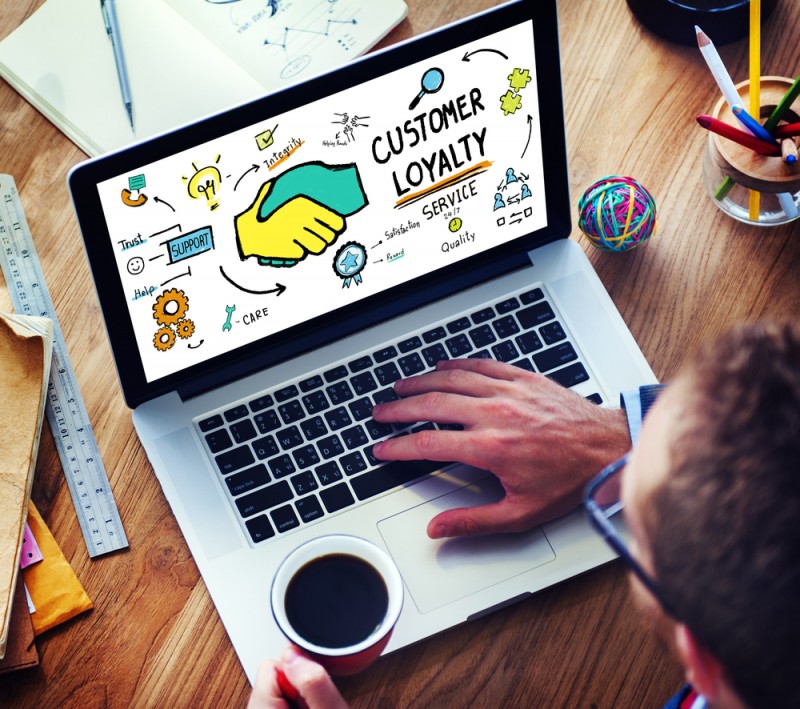 (Photo via odez)
But why is blockchain the answer?
"As loyalty point schemes are a form of currency, albeit a digital one, it figures that blockchain is the perfect foundation on which to improve these programs," Mr. Lancon explains.
If companies were to use blockchain, their loyalty programs would exceed all expectations. Not only can you guarantee members a secure platform; but you can create a partner network that minimizes the need to join multiple programs. This network could contain any number of brands, from a huge variety of sectors. From travel and luxury goods, right down to dining out and grocery shopping, the possibilities are endless.
By doing so, you not only give consumers a better way to collect points – but you also do it in a way that doesn't add complexity to your network, and you reduce your costs at the same time.
Already, we're seeing exciting examples of how blockchain could make loyalty the new currency. Startup Loyyal aims to use blockchain and smart contract technology to develop a universal loyalty and rewards platform. Singapore Airlines aims to launch a blockchain-based airline-loyalty wallet. And Hana Financial Group in Korea is working with Oracle to build an integrated platform that lets customers use loyalty points as currency to make purchases or access deals and discounts from a range of global merchants, retailers, travel companies and more almost anywhere in the world.
"We are really excited to work with Hana Financial Group," Mr. Lancon says. "Taking a new technology like blockchain and using it to reinvent a disjointed system could really shake up how consumers choose whom they buy from."
Let customers enjoy real-time rewards
One of the biggest gripes consumers have with loyalty schemes is the time it takes to collect points and get the rewards. With blockchain, however, brands can offer their customers a much more rapid process. "Blockchain lets brands give their customers points much faster. As multiple parties can record and access transactions in almost real-time, they don't need to hang around and wait for arduous processes to complete."
If you cut out the delay between purchase and redemption, you create a customer experience that's currently missing from the marketplace, and you'll win over more people, therefore easily increasing brand loyalty.
Likewise, you could speed up the time it takes for customers to find and join loyalty schemes. Instead of hunting around for the best memberships and comparing the rewards and rules, customers can simply join one platform with access to multiple brands.
Make life easier for consumers
If you were given the choice between a loyalty card that you earn and redeem with at one store, compared to one that allows you to spend with multiple vendors, it wouldn't be a hard decision. "Give people the ability to earn and spend their points wherever they like, and you are very likely to create and cultivate strong customer loyalty," Mr. Lancon states.
An increasing number of consumers want personalized services, which current loyalty programs cannot provide. The Mastercard survey revealed that only 36% of consumers are highly satisfied with their level of personalization, with 71% willing to share personal information to receive a more relevant experience or benefits.
Mr. Lancon explains that with blockchain, businesses can break out of the typical loyalty program structure and explore different ways to please consumers. "It would be easy to add new vendors to a loyalty network, giving members a much more personalized, relevant experience." From multinational organizations to local businesses, loyalty schemes could take on vendors that touch every part of a consumer's daily routine.
The potential for a blockchain-based loyalty system is huge. From improved customer experience to greater benefits and lower running costs, there seems to be few reasons not to adopt. As pioneers like Loyyal, Oracle and Hana Financial Group take the lead in implementing these systems, other organizations are best placed to keep an eye on what's going on – else risk losing out on customer loyalty.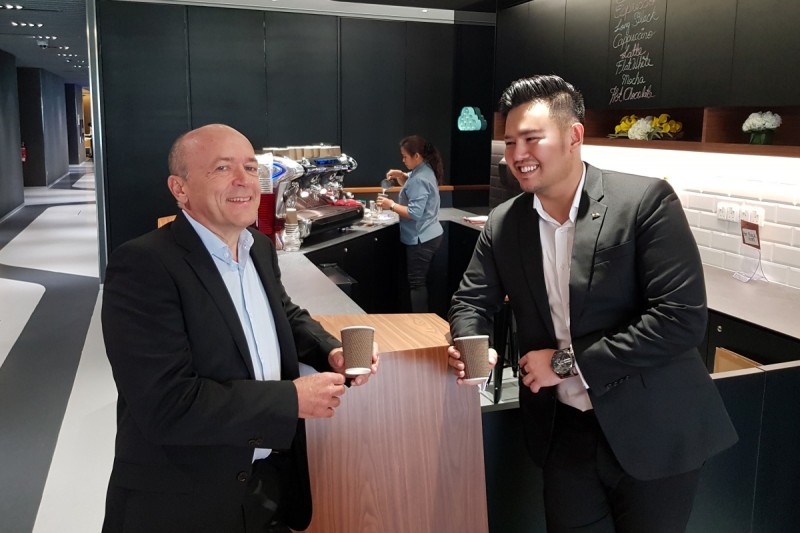 Cut costs for companies
While using blockchain would mainly benefit consumers, there are considerable ways it could help organizations save on costs. "Blockchain largely uses legacy systems, rather than requiring a complete IT overhaul," Mr. Lancon explains. "And while there are certain upfront expenses, we believe it won't take long to cover the costs, through system management, transactions and attracting new customers. Primarily, these loyalty systems built on blockchain use smart contracts – and it's these that reduce costs around system management."
But it's not just management costs that blockchain could reduce. A business's loyalty scheme falls under the liability section of its balance sheet. "Liability indicates what a business owes to its customers or other businesses. And this is exactly what loyalty points are – a promise to give people something, whether it's a free product or a discount. While it depends on how regulators view this set-up, loyalty points could be seen as belonging to all brands on the same loyalty network, therefore spreading the liability across everyone."