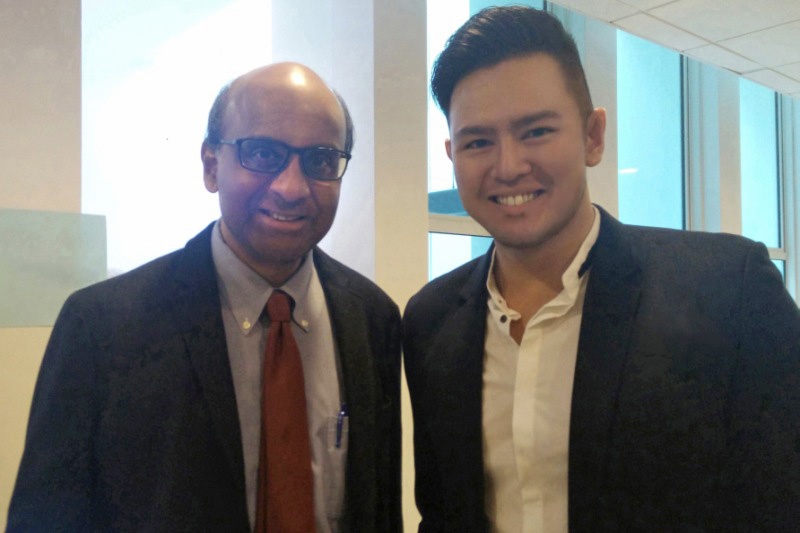 Herbert R. Sim, was recently seen with alongside Singapore's Deputy Prime Minister, Mr Tharman Shanmugaratnam at a panel discussion conference organised by the National University of Singapore's Lee Kuan Yew School of Public Policy on global power shifts entitled "Has The Game Changed".
In the discussion, Mr Tharman tackled the question: "With political upsets like UK's Brexit vote and Donald Trump's election as the next U.S. President, has the global "game" changed for everyone across the world?"
Other panels in the discussion include the following experts from around the world:
Jonathan Tepperman, Managing Editor of Foreign Affairs magazine
Enrico Letta, Dean of the Paris School of International Affairs (PSIA), Sciences Po in Paris & former Prime Minister of Italy
James Goldgeier, Dean of the School of International Service at American University
Susan M. Collins, Joan and Sanford Weill Dean of Public Policy and a professor of public policy and economics at the University of Michigan's Gerald R. Ford School of Public Policy.
Kishore Mahbubani, Dean and Professor in the Practice of Public Policy at the Lee Kuan Yew School of Public Policy
Christopher R. Hill, Dean of Josef Korbel School of International Studies at the University of Denver
Merit E. Janow, Dean of the School of International and Public Affairs at Columbia University
Cheol-Hee Park, Dean of the Graduate School of International Studies, Seoul National University
Read more about the discussion on Herbert's Huffington Post author page: bit.do/Tharman.