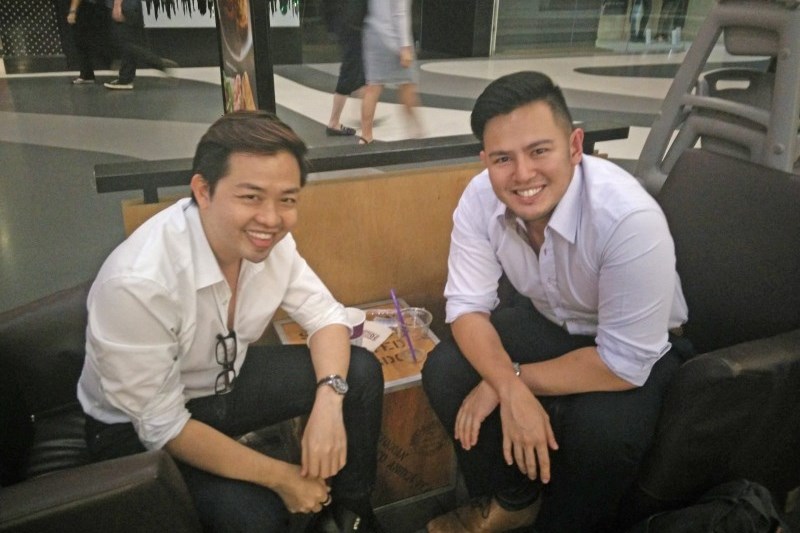 With my mentor, Ethan Ang, a Public Relations veteran
The power and influence of a good mentor can't be overstated. I haven't had many, but the one I have had changed the course of my life.
If you're fairly new to the working world, how do you really know what your "dream job" is? You gotta get out there, put in work, learn from a #MENTOR in your field, and THEN you can identify your "dream job." That mentor can give you a look at opportunities in your field that you didn't even know were available.
I couldn't believe it. In a matter of months, I learnt more than I had in the last couple years. I would challenging myself by setting small, actionable goals. And I would reward myself once I achieved them.
More than that, I'd found ways to make my actions that much more impactful. By tweaking what I had been doing, and just making it all more effective, I improved art of my trade. It was crazy to think that all of these changes were a result of simply connecting with other people.
Everyone needs a checkup every now and then. A moment to catch up, reflect, and really figure out where you're going. That's what I learnt from my mentor. Because there isn't one path to excellence.
Because one person's success is another person's nightmare, and it differs for everyone.
A mentor will help you grow not just professionally, but also personally. Being surrounded by a strong, intelligent man every day for almost four years has helped me come into my own in so many ways. He has taught me to embrace my bold personality (arguably crass sense of humor included) and not apologize for who I am.
When you're surrounded by someone who owns their swagger, I promise it rubs off, and you'll find yourself much more confident than you ever thought possible.
I can't emphasize enough what having a badass mentor has done for me, but if there's one decision I wouldn't change for the world, it's taking that one job that has led me cross paths with my mentor . I can only hope that one day I'll be able to pay it forward, and give some wide-eyed young hopeful the same kind of unconditional friendship and guidance that I've been lucky enough to receive from my brilliant mentor.
A mentor is forever, but a job can be temporary. Nobody can predict the future, and having a strong mentor ensures you have someone in your corner no matter where life takes you. I've seen this first-hand.