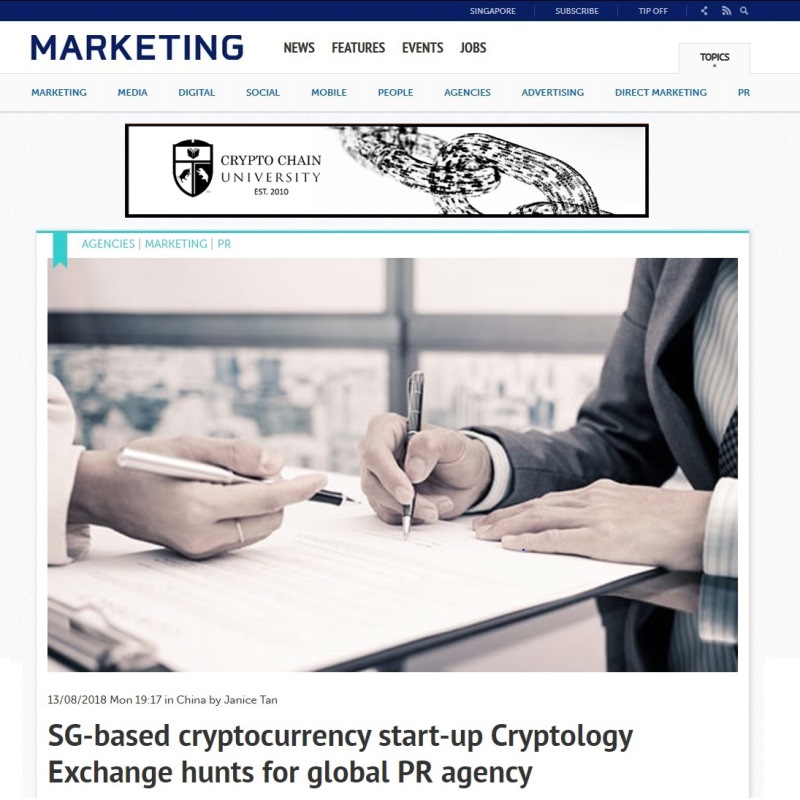 Herbert Sim is featured on Marketing-Interactive, written by Janice Tan.
The article is entitled: "SG-based cryptocurrency start-up Cryptology Exchange hunts for global PR agency"
The company has also appointed Herbert Sim to the role of chief marketing officer, where he will lead global marketing and PR initiatives for the company. Prior to his new role, Sim was global operations and PR director at global digital asset exchange, Huobi Global. He was also head of marketing and communications at Basis Bay and marketing manager at ETHOZ Group.

"I am excited to join Cryptology Exchange, where we endeavour to build a community-centric exchange and help encourage the growth of the blockchain industry through our exchange platform where users can trade fiat and cryptocurrencies seamlessly," Sim said.