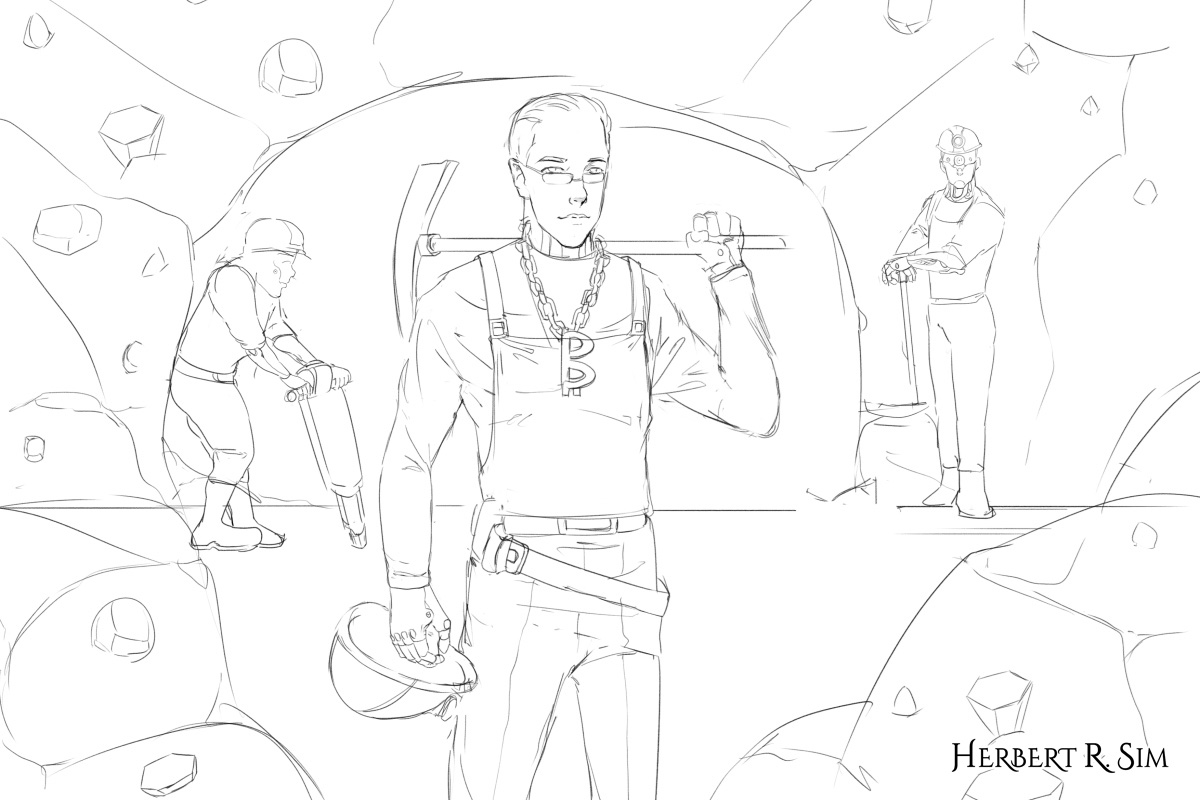 —————————————————————
The utility industry is facing a number of disruptive transformations in the form of new energy sources, storage, efficiency, and market digitisation. One unlikely disrupter is blockchain, known best as the technology behind the digital currency Bitcoin. For the utilities sector, blockchain may have the potential to streamline transactions and cut costs while catalysing the transformation toward cleaner energy and greater efficiency.
There are reasonable questions about the viability blockchain's future given its structural challenges and failure to as of yet scale a significant application. But an emerging perspective maintains that blockchain can be most valuable when it enables collaboration, democratises data access, and solves specific pain points across industries. Before blockchain can achieve notable scale and widespread efficacy, it must resolve a number of hurdles including inefficient computing power use in transaction validation, 'off-chain' security vulnerabilities, and a lack of regulations and procedures. Nevertheless, we are seeing an important moment for blockchain, where promising pilots are facilitating a better understanding of industry opportunities. We showcase Karuschain and its notable emerging sustainability applications for blockchain in the utilities industry.
————————————————-
(*PS – Don't miss it – Karuschain Private Sale starts today January 2, 2020. 40% Exclusive Discount, And stand a chance to Win Big Prizes. Limited time offer only.)
————————————————-
Inconsistency of standards generate challenges
The muted utility response to blockchain contrasts with the hype generated by startups and technology developers, most of which have only been in existence for a couple of years. Indigo estimates more than a quarter of these startups have completed or are planning initial coin offerings (ICOs), a common but unregulated cryptocurrency venture funding mechanism that usually requires a significant promotional effort by the fundraiser.
A handful of energy blockchain firms have pulled in more than $200 million apiece through ICOs, the EPRI paper says. In March 2018, GTM reported that more than 70 energy blockchain demonstration projects had been deployed or were planned around the world.
Beyond a few published cases, such as Iberdrola's use of blockchain to certify clean energy delivery or Kansai Electric Power Co.'s investigation of the technology for peer-to-peer trading, most of these demonstration projects have not involved utilities.
It pays not to overcommit, and be selective
Utilities should focus on evaluating and selecting a minimal set of blockchain-based solutions that address their existing business challenges and are financially viable. Reported by Asian Blockchain Review, The World Economic Forum (WEF) and seven major mining and metal firms have collaborated to develop a blockchain-based initiative as a model for the industry with a focus on value and trust. No roadmap for the initiative has so far been released.
Richard Verkley, CEO at Karuschain, a company that develops blockchain tracing and tracking solutions for the precious metals industry, says data is managed much better with blockchain, which can ensure the source of precious metal can be traced without manipulation.
Meanwhile, industry adoption and value creation are also emphasised upon by other keynote players. Benedikt Sobotka, CEO of Eurasian Resources Group, sees a positive outlook for the initiative, noting that "this blockchain consortium — with collaboration between forwarding thinking companies, and regulators, NGOs and technology providers — with blockchain and distributed ledger technology has a great potential for industry adoption and value creation."
Start slow, fail fast
By testing out blockchain with pilot projects, utilities will get a front-row seat to new and emerging developments in the space. Furthermore, as blockchain technology matures, applications will emerge across not just one or two industries but a multitude. For example, by providing a new level of transparency and a greater capacity to share data, blockchain technology disrupts intermediaries that have historically benefited from data consolidation and arbitrage. This disruption affords advantages to any industry, from health care to the public sector.
————————————————-
(*PS – Don't miss it – Karuschain Private Sale starts today January 2, 2020. 40% Exclusive Discount, And stand a chance to Win Big Prizes. Limited time offer only.)
————————————————-
Remain vigilant on the regulatory front
In the highly regulated utility environment, we expect that utilities will endure a short- to medium-term period of transient regulatory changes across the globe until a manageable set of regulations emerges that is applicable and agreeable to worldwide utility organisations. With Karuschain, the precious metals mining industry will be able to access dramatically improved supply chain efficiencies while meeting their regulatory and compliance needs. Karuschain is helping mining companies remain competitive, compliant and achieve sustainability with cutting edge distributed ledger technology.
Build alliances or partnerships to expand secure networks
Utilities need to proactively partner with niche technology, consulting firms and leading universities to continuously explore blockchain options and ensure they stay ahead of the curve. A partnership has been drawn up between MineRP and Karuschain to offer customisable, scalable and interoperable solutions. MineRP said it wanted to adopt the Karuschain blockchain platform to better provide data immutability and traceability in mining. Speaking to Mining Magazine, MineRP says, "By implementing this technology to MineRP's existing systems Karuschain will enable seamless traceability and audit reports through simple user-friendly dashboards, as well as the tracking of processes with a digital signature all the way from extraction to the final consumer."
Fewer errors and increased safety
Companies can feel safe shipping materials and using blockchain to track them through the process, as there isn't any risk of paperwork being lost, damaged, or destroyed. Errors are greatly reduced, and the level of safety rises significantly.
—————————————————————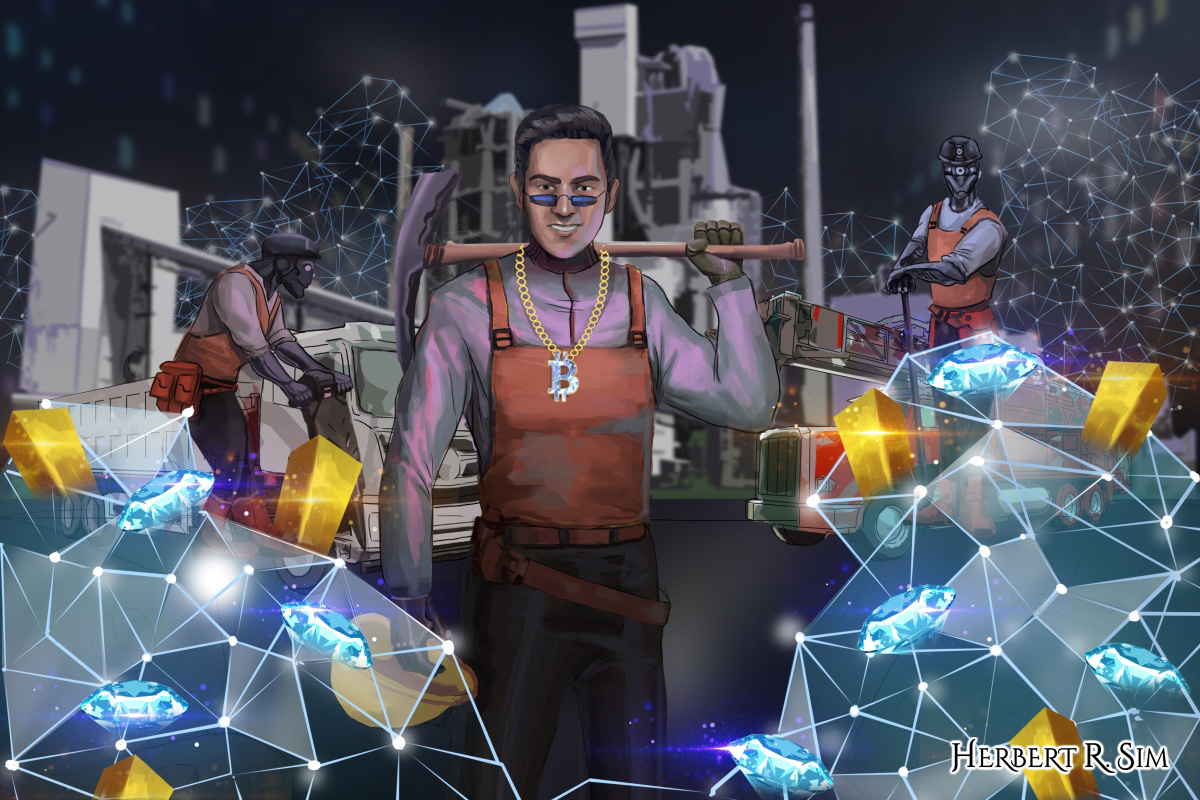 In my final illustration in full color, you can see that the precious metals – Gold and even Diamonds are on the blockchain grids, with high-technology machinery also all on the blockchain.
—————————————————————
At a minimum, evaluate blockchain as a potential business opportunity to build competitive advantage.
New-age utilities leveraging blockchain technology will directly compete with traditional utilities, especially in the supplier and retail markets. Utilities can proactively build a competitive advantage by offering a blockchain-based capability (such as cryptocurrency payments, electric vehicle smart contracts, demand response, local energy market, etc.) or at least assessing where it fits in their business model, and then positioning themselves accordingly.
Blockchain is one of the most crucial technologies driving the clean mining initiatives in the precious metals industry at-large. Blockchain is providing the opportunity, for the first time, to create fully transparent and responsible supply chain parameters that are secure, stable, and socially responsible. Karuschain's platform uses this technology to provide a tracing and tracking solution for the precious metal industry. Enabling upstream producers to track precious metals as it travels upstream from its point of extraction, while also enabling tracing back, to the source of the precious metals. It finally sees end-to-end transparency in a supply chain that has never, in its history, been able to keep an honest and accurate accounting of its production pathways.
The identification of these key pain points within the precious metals industry is what lead the team behind Karuschain to build its enterprise blockchain solution. By looking at all the points in the supply chain where the precious metals must be tracked Karuschain is able to solve pressing environmental, and industry compliance issues.
Going In for an Overall Takeover
Taking lessons from the finance industry, joint ventures, acquisitions or consortiums are a proven means for interested parties to get behind initiatives that enable the transition from experimentation to adoption. Of course, one of the major advantages of blockchain is that it facilitates multiparty endeavours. Players such as Karuschain provide a secure, trustworthy and transparent environment that lends itself to collaboration between industry allies and competitors, where each party contributes value, including investment capital, intellectual capital and technology.
Collaborating, cocreating and investing in blockchain solutions as a community, rather than as stand-alone players, will deliver proofs of concept more quickly, drive blockchain's acceptance as a transformative technology and enable the industry to tackle and conquer the tipping points ahead.
The mining industry is fraught with challenges beset by political and economic uncertainty and ever-changing regulatory developments. Assessing these factors with pragmatic scepticism about the scale of impact and speed to market will reveal the correct strategic approach on where and how to compete to enable companies to start extracting value in the short term. Indeed, those dominant players in the mining industry such as Karuschain,  who can establish their blockchain as the market solution should be making the moves—and making them now.
————————————————-
(*PS – Don't miss it – Karuschain Private Sale starts today January 2, 2020. 40% Exclusive Discount, And stand a chance to Win Big Prizes. Limited time offer only.)
————————————————-
*Disclaimer – Author is an investor himself of Karuschain. Readers should do their own research before investing funds in any company.